Lock Upp: Karanvir UPSETS Saisha Shinde After He Addresses Her As 'He': Former Says, 'A Trans Woman Can Go Through So Much Pain With These Simple Things
Karanvir Bohra addressed Saisha Shinde as 'he' due to a slip of the tongue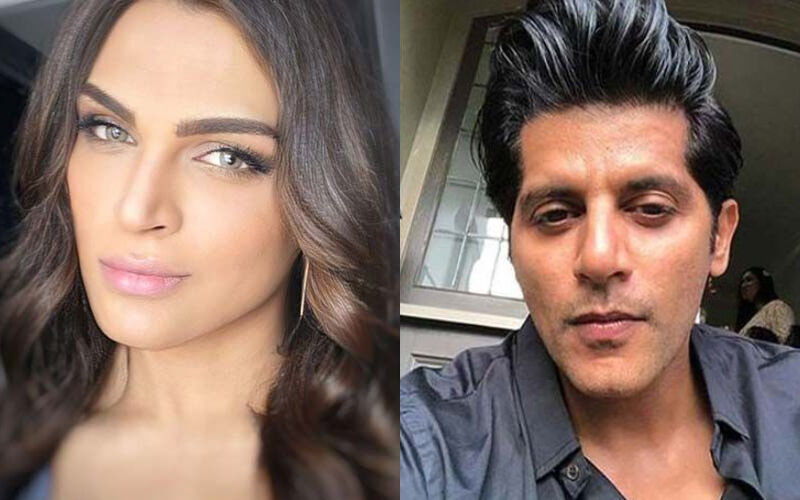 Saisha Shinde, a trans woman, who was formerly known as Swapnil Shinde before her sex reassignment surgery, is one of the most talked-about contestants on 'Lock Upp'. Shinde has been very vocal about her struggle to get acceptance as a trans woman in society. In the recent episode, Saisha felt annoyed and hurt after Karanvir Bohra addressed her as 'he' due to a slip of tongue. This became a hot topic of discussion with inmates expressing their viewers on Karanvir mistakenly calling Saisha 'he.'
Later, Nisha Rawal observed that Saisha Shinde felt bad therefore she asked everyone to take note of their words while addressing Saisha. Rawal was seen stretching it so Munawar Faruqui asked her to keep it short as the issue shouldn't be exaggerated because it triggers Saisha. Later, Saisha Shinde talked about it and stated that she is happy that it happened on the show because now people will understand a trans woman goes through so much pain just for such simple things like 'he/she'. She also gave examples explaining how these things trigger her.

Saisha also discussed this with Karanvir and revealed that her mother sometimes calls her Swapnil so she understands that because of a slip of tongue such things happen. "You know my mom calls me Swapnil sometimes, a lot of time. Now if I can understand my mother's agony, I can completely understand. So, wo slip of tongue ki wajah se hota hai, wo sab mujhe pata hai," she said.

Meanwhile, model Mandana Karimi has recently entered Ranaut's show 'Lock Upp' as the 16th contestant.