Lock Upp: Payal Rohatgi Calls Zeeshan Khan A 'Terrorist', Latter Retorts Shah Rukh Khan's Dialogue; Netizens Demand Actress' Elimination
Lock Upp: Payal Rohatgi calls Zeeshan Khan a 'terrorist' during Halal meat debate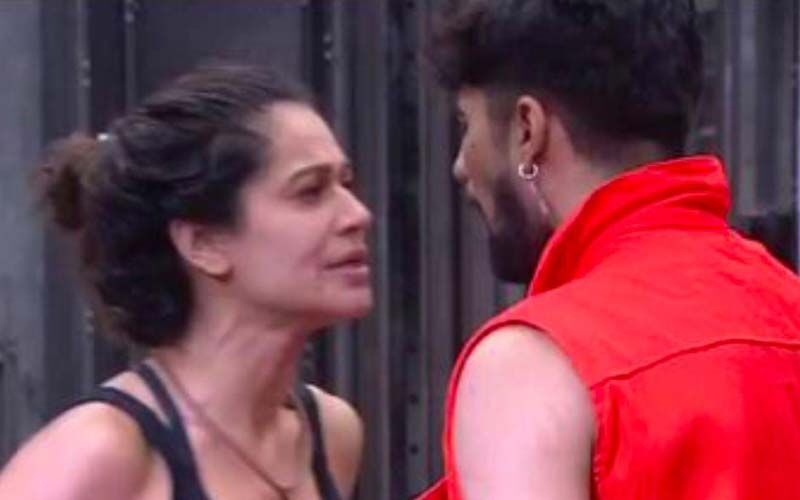 Payal Rohatgi and Zeeshan Khan are two of the most talked-about contestants of the Kangana Ranaut-hosted show 'Lock Upp'. Recently, Payal and Zeeshan got into a war of words. Payal called Zeeshan a 'terrorist' during Halal meat debate.
For the uninitiated, during the latest episode, news was played inside the jail about the demand for a ban on halal meat in Karnataka. Payal and Zeeshan started discussing the same and soon it turned into a nasty fight. Payal called Zeeshan a 'terrorist' and made other Islamophobic remarks.
Payal's words didn't go down well with many. Netizens are slamming the actress for calling Zeeshan a 'terrorist' and urging Zeeshan's team to take an action against her. A netizen on Twitter wrote, "I feel there should be an FIR against #PayalRohatgi. I appeal #ZeeshanKhan's lawyer to plz take action! What he faced today was not at all right. We live in a secular country & nobody can be defamed based on one's religion! People like her're reason for communal riots #LockUpp."
Another one wrote, "#ZeeshanKhan: My name is Zeeshan Khan, and I'm not a terrorist. This is a first time I've heard such words on a reality show. This will continue, this show will become about religion in a secular country. LOCKOUT PAYAL ROHATGI. WE ARE WITH ZEESHAN KHAN #LockUpp."
Image Source:Instagram/ZeeshanKhan