Lock Upp: Saisha Shinde Tells Sara Khan 'Love Isn't Easy For A Transwoman' After Confessing She's Falling For Munawar Faruqui, Comedian Calls Her A 'Friend'
Lock Upp: Munawar Faruqui calls Saisha Shinde 'friend' after she confesses her feelings for him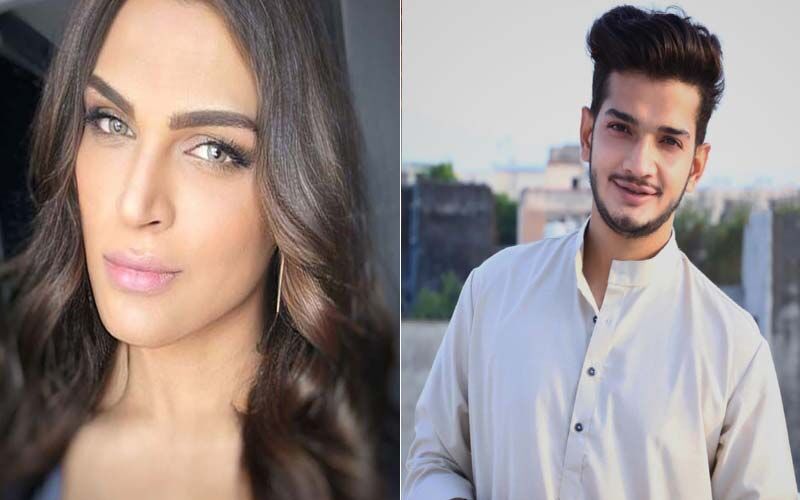 In one of the recent episodes of Kangana Ranaut-hosted show Lock Upp, Saisha Shinde confessed that she has feelings for Munawar Faruqui. After admitting her feelings for the stand-up comedian, Saisha was upset. She had a conversation with Sara Khan and told her, "I did not want to even remotely talk about it because I know from the other size there is zero to no interest. That's the reason I did not want to say this."
Sara made her understand that revealing one's feelings is important so that later you don't have any regrets. Saisha replied, "This love or attraction topic is very... It's not easy for a transwoman, bahut sochna padta hai."
Saisha then admitted in front of everyone that she has feelings for Munawar and that was the reason she made a few mistakes. Karan then poked fun at Munawar as he said, "You are winning a lot of things these days." To this, Munawar said that though Saisha did not tell him anything, he knew about her feelings for him as he 'felt it about two to three times'.
He further added that he appreciated her feelings. Reacting to this, Karan said he appreciates Saisha's feelings but never cared to know her. Munawar then told him that he gets attached way too easily, and that later creates problems. Karan tried to make him understand and asked him not to worry about the game. Munawar called Saisha his 'dear friend' and that he sees a winner in her. Karan then asked Saisha if she got an answer and she said, "60 days hai" indicating that she will try to win his heart.
Saisha is a renowned fashion designer and has styled many celebs including Kangana Ranaut, Kareena Kapoor Khan and Hina Khan.
Image Source:Instagram/SaishaShinde/MunawarFaruqui