Mahabharat: Fans Find A 'Cooler' Behind Bhishma Pitamah, Joke 'He Did It Way Before GoT'; But Is That The Truth? NOPE
The recent episode of Mahabharat made fans spot a cooler behind Bhishma Pitamah and they couldn't help but compare it to GoT's coffee cup blunder. But here's the truth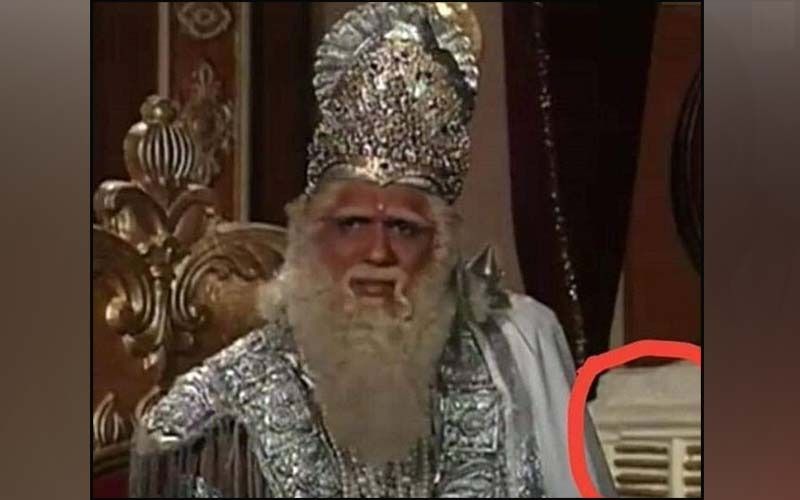 The Coronavirus lockdown has allowed all the Indians to relive the epic Mahabharat, a BR Chopra and Ravi Chopra mythological show that is synonymous with our childhood. Mahabharat's re-airing has, unsurprisingly, garnered massive TRPs and is currently among one of the most-watched shows along with Ramayan. The latest episode, however, has become a butt of jokes on social media, why so? It appears that Twitterati has spotted a hilarious goof-up but there's a huge catch to it! Read on.
The episode we are talking about features Mukesh Khanna AKA Bhishma Pitamah, who is seated on his throne; however, it was rather a cooler-like object that caught viewers' attention. Netizens were quick to spot the goof-up and compare it Game of Thrones' Starbucks coffee blunder that was a part of its final season. Well, they couldn't stop LOL'ing at the fact that Mahabharat did it way before GoT. Commenting on the goof-up, a user wrote, "Bhishma did it way before GOT," while another joked, "Bhishma Pitamah Air Cooler use krre hai."
Another user tweeted, "Starbucks cup in GOT is nothing as compared to the cooler for Bhisma Pitamaha in #Mahabharat." LOL! They also shared a screenshot of that particular moment from the episode.
Take a look at some memes:
Well, well, well. Soon, it was disclosed that Mahabharat didn't feature any cooler and it was just a fancy pillar with a design that confused the viewers. A look at the object from other angles and you will understand!
Check it out: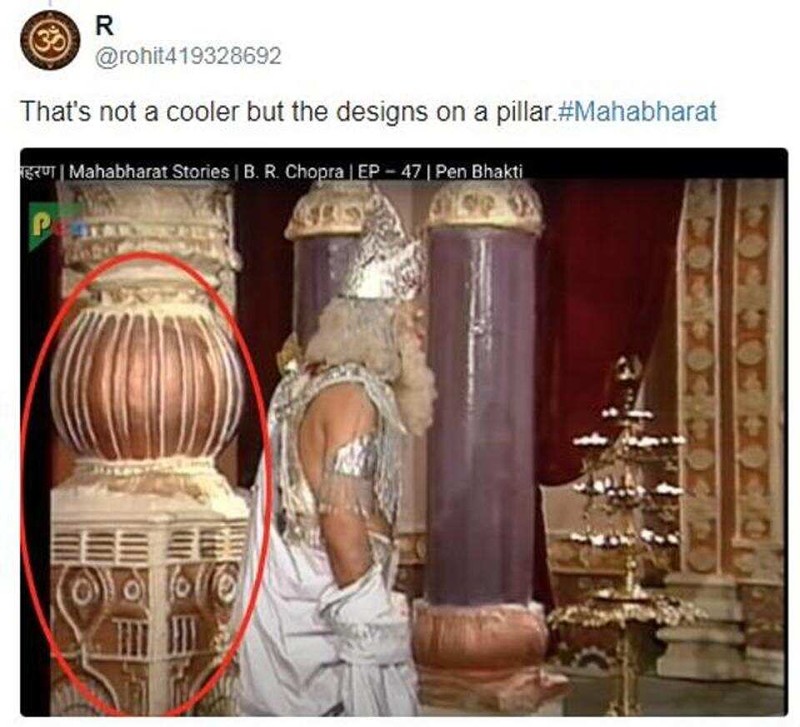 Mahabharat was shot back in 1988 but it turns out that its makers were too careful to make a blunder as silly as this. Team GoT, are you taking notes?
image source: twitter