Mahabharat: Mukesh Khanna Reacts To Viral Pic Showing Cooler In The Episode, 'Yeh Picture Aayi Kahan Se Aur Kisne Spot Kiya'
A few days back, netizens made a picture from Mahabharat go viral on social media. The snap saw a cooler in the frame but soon it turned out to be a pillar. Reacting to the same, Mukesh Khanna who plays Bhishma on the show said, 'yeh picture aayi kahan se secondly yeh kisne spot kiya'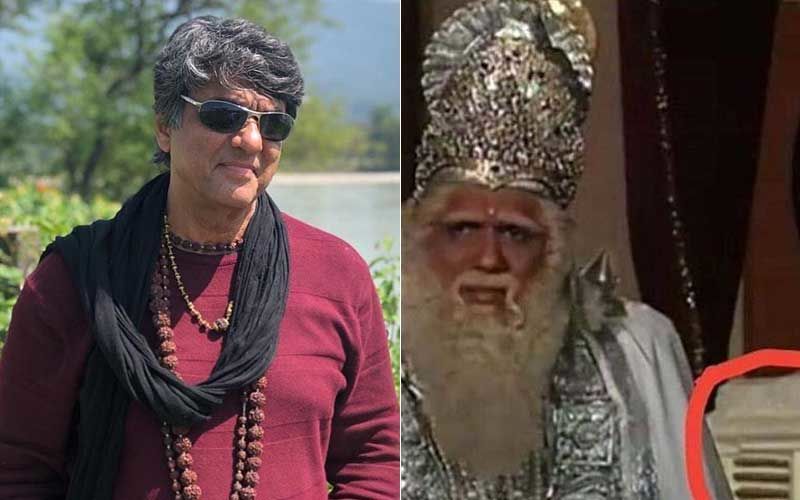 Television's most-loved mythological show Mahabharat is receiving immense love once gain from its viewers. People are religiously watching all the episodes of the show and are seen glued to their TV screen and can't afford to miss a single episode. But what got our attention was when a Twitter user posted a picture on social media and claimed he spotted a desert cooler in the Dwapar Yug. Even before you could register what that was, Twitterati made the most of that picture and made some hilarious memes and it was trending on social media. While some users said it's a design on the pillar of the set while some users asserted it's cooler. Later it was clarified to be a pillar from the sets.
Now, reacting to the viral picture Mukesh Khanna, who plays Bhishma on the show, said, "I had been hearing about a picture of mine from the sets of Mahabharat going viral where I am shown sitting in front of a cooler, for the past few days. I want to know yeh picture aayi kahan se and secondly yeh kisne spot kiya?"
He further added, "I doubt if this picture is from a still from the show. And if it is, it is a huge mistake. But from what I can say after seeing it is that it appears to be clicked in between shots. I don't think such a glaring mistake would have happened from BR Chopra's side. He was too careful with the making and the editing of Mahabharat."
He then added, "We were shooting in Film City which was fully air-conditioned. However, since I had such heavy costumes and to top it all a long beard which I had to wear most of the day I used to feel extremely hot. Especially because of the beard. So, I requested BR Chopra Ji to allow me to use an air-cooler. The beard was such that after shots I used to sweat a lot and it used to irritate me. In fact, I was so done with this beard and the look that later I rejected almost 15 films because my character was supposed to have a beard. To get out of that zone and that character, I made Shaktiman which showed me in a completely different avatar."
(ALSO READ: Mahabharat Rerun: THEN AND NOW Pictures Of Mukesh Khanna, Nitish Bharadwaj, Roopa Ganguly)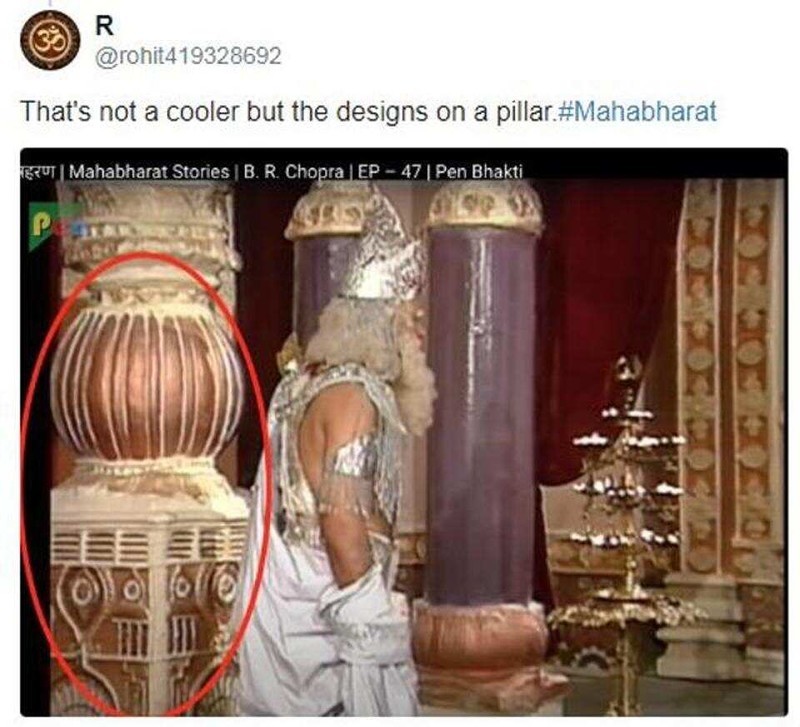 Well, Mukesh Khanna can be at ease as the cooler turned out to be just a pillar.