Mahabharat's Draupadi Roopa Ganguly Recalls The Horrific Time When She Was Mob-Lynched; Reveals She Was BRUTALLY Beaten Up
Roopa Ganguly, who played Draupadi in Mahabharat, recalls harrowing details of when she was mob-lynched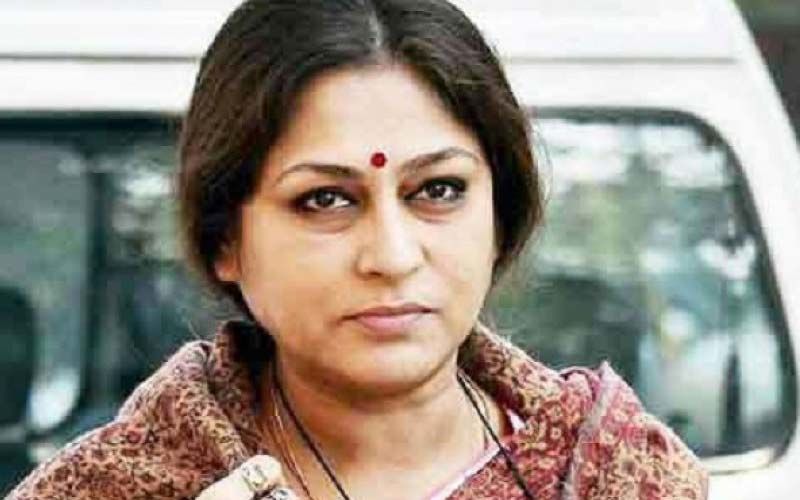 The mob-lynching episode of Palghar, Maharashtra has left the nation in shock. People on social media, including celebrities have been condemning it and expressing their rage about it. Actress Roopa Ganguly, best known for her role as Draupadi in Doordarshan's Mahabharat has also reacted to it and has expressed her distaste over what happened in Palghar. She recalled the horrific incident she went through in 2016, and revealed she was beaten up brutally by a mob, post which she suffered two brain hemorrhages.
Roopa Ganguly, who is a Member of the Parliament, first shared a video of a scene from Mahabharat. She then went on to detail out what happened with her four years ago. In her tweet, she mentioned the 'Diamond Harbour' incident wherein 17-18 people dragged her out of her car and beat her up on the road. She revealed that she suffered badly, and just did not die. Tweeting in Hindi, she wrote, "I have been remembering, for the past few days, May 22, 2016's Diamond Harbour incident. 17 to 18 people, along with the police, had pulled me out of my car and beat me up on the road. They ransacked the car. I had to suffer two brain hemorrhages. Only, I did not die. I am a rally driver, I snuck out of there."
She further tweeted that she is feeling bad for what happened in Palghar and West Bengal. Read her Tweet below:
Meanwhile, Mahabharat is being re-telecast on Doordarshan amid Coronavirus lockdown. Roopa Ganguly has been watching the show too, and she had earlier tweeted, "Watching #Mahabharat, feeling #nostalgic simpleton, a girl from a very moderate background, scared of #Hindi language Today's generation, even if don't like to watch a #Costume #drama, plz do hear each & every word, the #dialogues सीखे हुम बीते युगों से, नये युग का करें स्वागत".
ALSO READ: WHAT? Mahabharat's Nitish Bharadwaj Wasn't Keen On Playing Krishna's Role; Was Selected Among 55 People
Image Source: News Track Live