Mahhi Vij On Her First Single, Tu Tu Hai Wahi Going Viral Now: 'Boys Actually Dialed The Number In The Song'- EXCLUSIVE
Mahhi Vij's old video, Tu Tu Hai Wahi remix by DJ Aqueel in 2002 is now going viral. We contacted the actress to talk more about the video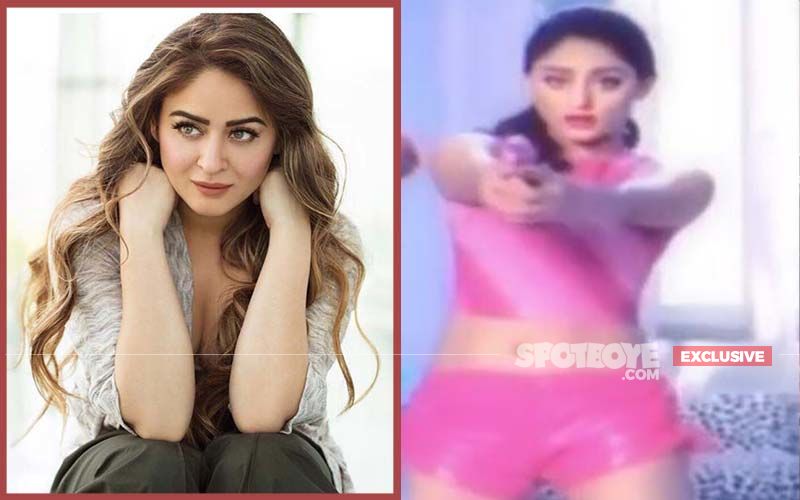 This morning, we brought to you a video of a Mahhi Vij single where she played the female lead, looking sassy and a little naughty. She featured in a music video Tu Tu Hai Wahi, by DJ Aqeel released in 2002. The concept of the music video was romantic telephonic conversation and Mahhi had nailed it like a PRO.
And now, we spoke to the actress about the video and she revealed a few interesting trivias related to it.
Talking to us exclusively Mahhi said, "I was 18 when I shot for the song. I had auditioned for it and director Radhika And Vinay Sapru really liked me. Back then we had no clue the song would become such a huge hit. It was good fun shooting for it. I went on to do other shows post it, but was surprised to hear that boys would still try and call on that number when they heard the song."

She adds, "So, I had a boyfriend in Delhi back then and he had once gone to get a few vcds of the video, when the shopkeeper told him that he had been trying to reach the girl (that was me) in the video! And my boyfriend told him, 'don't try bro because she is my girlfriend.'"
Mahhi concluded by saying, "This will always be very special and very close to my heart as it's my first music video which got me recognition and fame."
Image Source:instagram/mahhivij