MasterChef India 7 WINNER Photos LEAKED! Fans Rejoice As Pictures Of THIS Contestant Holding The Trophy Goes VIRAL
A Twitter user took to social media to share a picture of a MasterChef India season 7 contestant holding a trophy, dressed in the MasterChef coat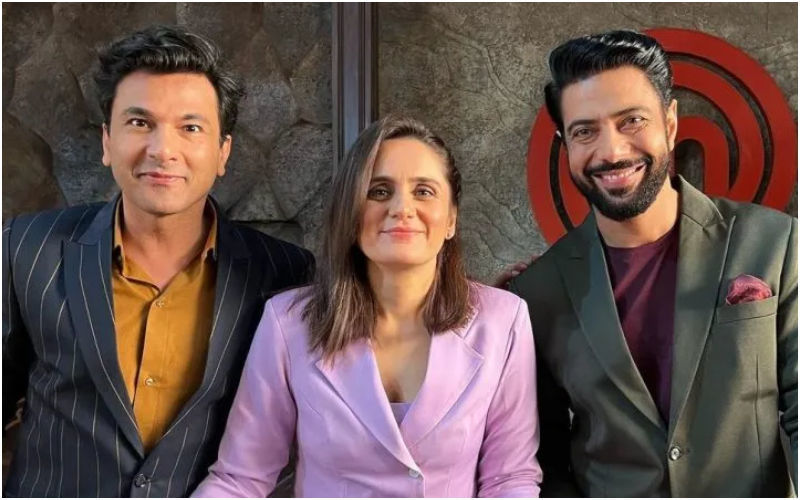 MasterChef India season 7 is all set to announce their winner in a few weeks time. With the show being one of the most-watched cooking-based reality shows in India, fans have been eagerly waiting to see if their favourite contestant takes home the trophy. For the past few weeks, the show, which is judged by Garima Arora, Ranveer Brar and Vikas Khanna has been in the spotlight for showing blatant favouritism to certain contestants.
Now, a netizen has taken to social media to share a picture of the contestant who has allegedly won the show. The photo features none other than Nayanjyoti Saikia. In the picture shared by the Twitter user, the Assam self-trained home cook can be seen holding the trophy, dressed in the 'MasterChef coat' as he smiles for the camera. The netizen captioned the post, "NAYANJYOTI lifts the #masterchefindia 7 Trophy. Finally, the Ending was good. Congratulations to you nahhh Boy."
ALSO READ: WHAT! MasterChef India 7 Judge Garima Arora Pregnant With Her Second Child? Here's What We Know
The show, however, has been facing a lot of trolling and negative criticism for showing their blatant biasedness towards certain contestants. It all started when the judges allowed Priya Arun, a vegetarian homecook, to substitute her protein to paneer in a fish-based dish. For the unversed, MasterChef is one of the most loved cooking shows on television. Apart from India, it also has a UK version, Australian version, Asian version and many other adaptations world-wide.