Mere Dad Ki Dulhan Wraps Up: Shweta Tiwari Reveals The 'Best Part About Working In A Finite Show'
Mere Dad Ki Dulhan starring Varun Badola, Shweta Tiwari and Anjali Tiwari is now coming to an end. Shweta talks about the best part of working in a finite show. Read on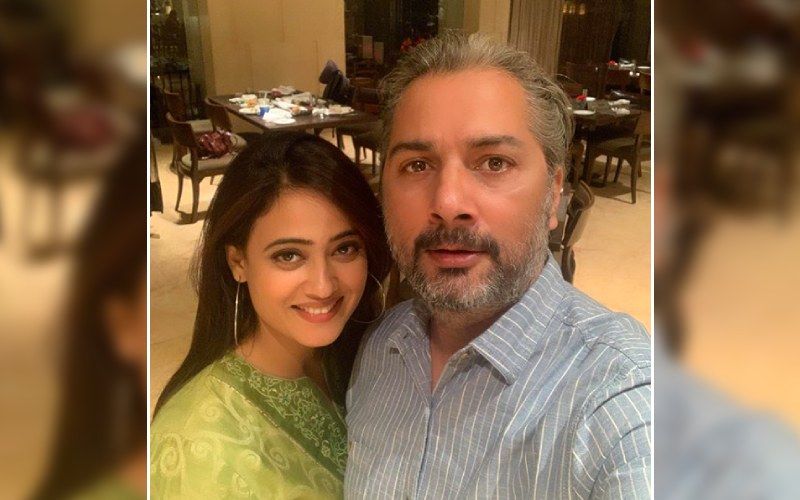 Mere Dad Ki Dulhan starring Varun Badola, Shweta Tiwari and Anjali Tiwari is now coming to an end. Over time, the slice-of-life show became everyone's favourite and people started treasuring the nok-jhok and the sweet romance between Amber and Guneet. Mere Dad Ki Dulhan is a story about two individuals who found love late in their life. But as the show is soon going to wrap up, Shweta Tiwari is happy about the show being a finite one. When most of the daily soaps are of infinite numbers and is being dragged, Shweta is happy to be working in the finite show as one knows the story arc and can work on the character accordingly.
While talking to TOI, Shweta, who plays the role of Guneet Sikka in the show, was quoted saying, "As a character, Guneet will always stay close to my heart. I am glad that the audience has been so appreciative of the show. The best part about working in a finite show is that one knows the story arch and can work on the character accordingly, with no surprises." Mere Dad Ki Dulhan is which launched in November last year, is wrapping up on the 19th of the next month. She further added, "Mere Dad Ki Dulhan has been a great journey for me both personally and professionally. I look forward to being a part of such path breaking concepts going forward as well."
Meanwhile, Mere Dad Ki Dulhan is being replaced by a new show, titled, Story 9 Months Ki featuring Sukirti Kandpal and Aashay Mishra. The promo of the show is released where the lady is an ambitious lady but wants to have a kid through IVF while the man is from a rural city and doesn't want to have kids at all. However, how destiny brings these opposite individuals together is yet to be seen in the show.
Image source: Instagram/ Shweta.tiwari