Mom-To-Be Bharti Singh REVEALS She Was Unaware Of Her Pregnancy For 2.5 Months: 'Mote Logon Ka Pata Nahi Chalta Hai'
In a recent interview, Bharti Singh revealed that she did not know she was pregnant for 2.5 months because of her weight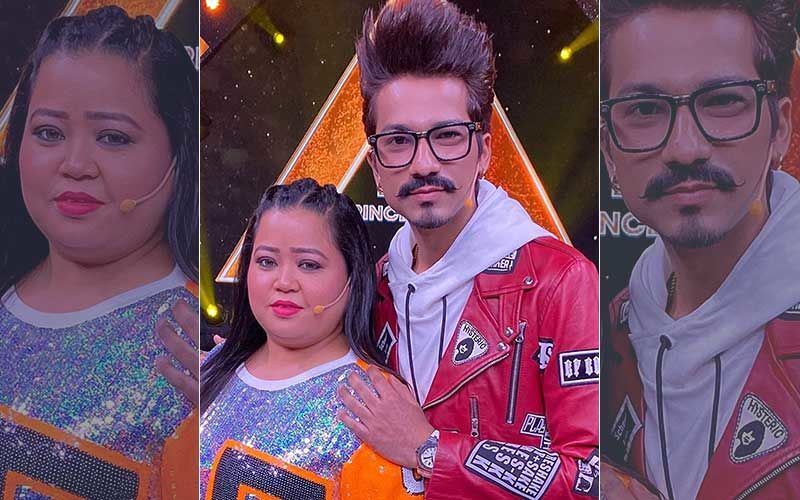 Comedian Bharti Singh is expecting her first child with her husband Haarsh Limbachiyaa. She is enjoying her nine-month pregnancy phase and has been sharing adorable pictures and videos on her social media account. The baby is due in April and Bharti and Haarsh are quite excited and happy to welcome the new member into their lives. Recently, Bharti in an interview shared how she learned about her pregnancy after 2.5 months.
In a recent interaction with Pinkvilla, Bharti disclosed that initially for more than two and a half months, she didn't realize she was pregnant. She was quoted saying, " Mote logon ka pata nahi chalta , Main kha pee rahi hun, shooting kar rahi hun, bhaag daud rahi hun, naach rahi hun Dance Deewane mein." But, later she decided to cross-check it once. "When I did, I put the test kit aside and came outside. Later when I saw the two lines, I told Haarsh about it," she added. ALSO READ:
Mom-To-Be Bharti Singh Dances To Dhol Beats; Tells Paps, 'Bhai April Ke First Week Mein Kabhi Bhi Mama Ban Sakte Ho' -WATCH VIDEO
Bharti further added that it was a pleasant surprise for them as they didn't plan to have a baby at that time.
A few days ago, the comedy queen was seen grooving to the beats of dhol in a video shared by a paparazzo on Instagram. When the journalists asked her about the good news, the comedy queen replied, "Bhai "April ke first-week mein kabhi Bhi mama bann sakte ho."
Mom-to-be-Bharti who is currently hosting the reality show 'Hunarbaaz: Desh Ki Shaan' along with her writer husband Haarsh announced the good news with her fans in a video last year. They posted a video titled 'Hum Maa Banne Wale Hai' on their new YouTube channel LOL.
Image Source: Instagram