Mujhse Shaadi Karoge: Paras Chhabra And Shehnaaz Gill Get Into A Verbal Spat On Their First Date-Watch
In the upcoming episodes of the show Mujhse Shaadi Karoge, Shehnaaz Gill and Paras Chhabra will be spotted enjoying dates with one suitor from the others. Now, in a promo video shared on social media, while on their first date in the house, Paras and Shehnaaz will get into a verbal spat with each other. Watch to find out what happened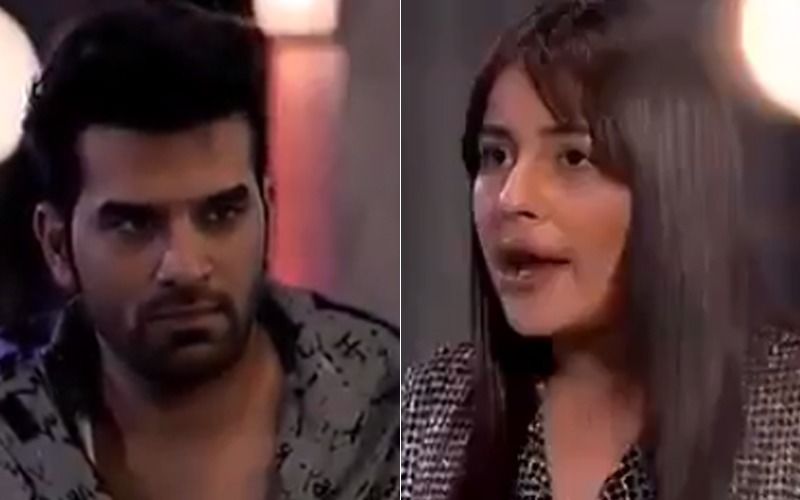 The swayamvar based show Mujhse Shaadi Karoge has been turning interesting day-by-day as Paras Chhabra and Shehnaaz Gill have been locked up inside the house with their suitors. As the show has premiered on February 17, in the last episode, Shehnaaz and Paras were seen selecting one partner for a date night. Now, in a promo video shared on social media, while on their first date in the house, Paras and Shehnaaz will get into a verbal spat with each other. Watch to find out what happened.
On Instagram, in a video shared by Colors TV, Shehnaaz Gill and Paras Chhabra are spotted getting into a verbal spat with each other on their first date with respective suitors. The video features, Paras and Shehnaaz enjoying a date in the garden area of the house and seated on tables. In the perfectly LIT setting of the house for a date, Paras is spotted saying, "Date agar char rahi hai kisiki, toh chalne do na, apna masti mazaak kahi aur karlo na," to Shehnaaz asking her to get serious, while Gill replies, "Mera tarika yeh hai, tera tarika alag hai."
As both Paras and Shehnaaz get into a verbal spat during their dates with their respective partners, Gill goes on to ask Chhabra to get his table shifted to someplace else. While Shehnaaz and Paras fight, the Punjabi actress is also spotted explaining to Paras on her kind of romance, leading to Chhabra getting pissed about the mazak masti happening in the house. In the video, Paras talks on how the mazak masti in the house is getting tad overboard and asks Shehnaaz to get serious on the date.
Meanwhile, in the last episodes of Mujhse Shaadi Karoge, Jasleen Matharu and Sanjjanaa Galrani were seen having a catfight. Apart from the fights between the female suitors, Jasleen and Balraj Syal had speed dates with Paras and Shehnaaz respectively and try to impress them to the fullest. Also Read:
Mujhse Shaadi Karoge: Sanjjanaa Galrani - Jasleen Matharu Have A Catfight; Former Has Problems With Latter's Ultra Short Bottoms
Image source: Instagram/ Colors TV