Mukesh Khanna Disses Ekta Kapoor Regarding Shaktimaan Remake: ' I Can't Let Anyone Murder Shaktimaan As Ekta Has Murdered Mahabharata'
As the 90s hit superhero show, Shaktimaan is going to be re-telecasted on Doordarshan, Mukesh Khanna revealed that his vision for the new version of Shaktimaan which will be not like Ekta Kapoor's Mahabharata (2008) He says he will not let anyone murder Shaktimaan as Ekta has murdered Mahabharata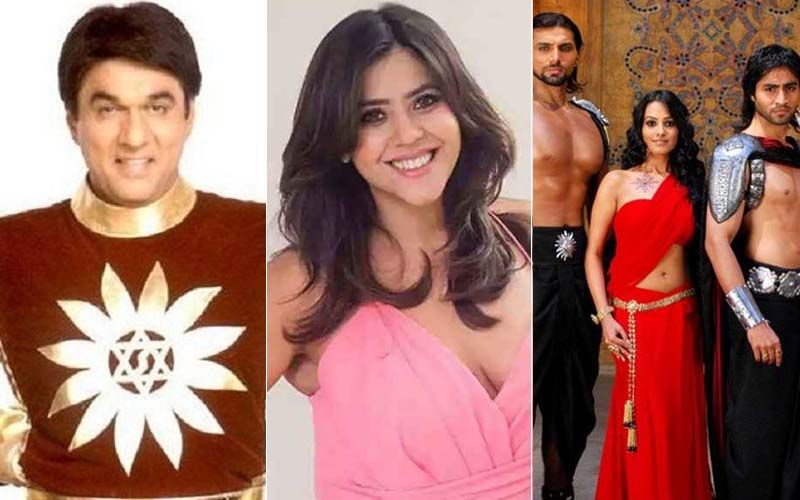 Mukesh Khanna who was popularly known as Shaktimann and Bhishma Pitamah took a major jibe at Ekta Kapoor and her 2008 show Mahabharata. Earlier, he targeted Sonakshi Sinha for her Ramayan knowledge said that the rerun of the show will benefit her. As the 90s hit superhero show, Shaktimaan will be re-telecast on Doordarshan, Mukesh Khanna revealed that his vision for the new version of Shaktimaan will not be like Ekta Kapoor's. While speaking to Mumbai Mirror, Khanna told that Shaktimaan coming back on TV is a miracle.
Khanna quoted saying, "I have been planning to bring back Shaktimaan. If we would have not been hit by the deadly Coronavirus, we would have made an announcement. Now, it's a miracle that Shaktimaan (which ran from 1997 to 2005) is back on TV." However, when asked about his vision for the new version of Shaktimaan, he said, "The new version of Shaktimaan cannot be the way Ekta Kapoor made Mahabharata (in 2008) by putting a tattoo on Draupadi's shoulder. She had said that she was making Mahabharata for modern people. 'Sanskriti kabhi modern nahi ho sakti, putri. Jis din Sanskriti ko modern karoge, khatam ho jayegi'."
He also revealed that while many wanted to buy rights from him, he has a clause he will be a part of it as the actor said that he can't let anyone murder Shaktimaan as Ekta has murdered Mahabharata. He even mentioned how he had talks with big television production companies but nothing materialized as it didn't fall in their strategy.
Khanna further slammed Ekta Kapoor for playing with the epic Mahabharata in the new show as he quipped to the portal, "If the serial name would be 'Kyunki Greek Bhi Kabhi Hindustani the', then I would accept Ekta's Mahabharat. Who has given them the right to slaughter an epic? They have changed the actual version of Devarath's 'Bhishma Pratigya' to something else and created a vamp-like image for Satyavati, among other things in the show. They tried to be smarter than Vyas muni (Vyasa who wrote Mahabharata) to which I have an objection. I want to point out that Ramayana and Mahabharata are not mythologies, they are our histories." ALSO READ:
'Lord Krishna' Nitish Bhardwaj Lashes Out At 'Bhishma' Mukesh Khanna For Taking A Jibe At Sonakshi Sinha
Image source: quora/ penbugs/ ourbitcoinnews