Nisha Rawal Remains Unaffected, Hopes Truth Prevails Amid Ongoing Controversy With EX; She Is Focusing On Her Son Kavish-EXCLUSIVE
A source close to Nisha Rawal reveals to us that she has decided to maintain a dignified silence amid her ex-husband's infidelity allegations!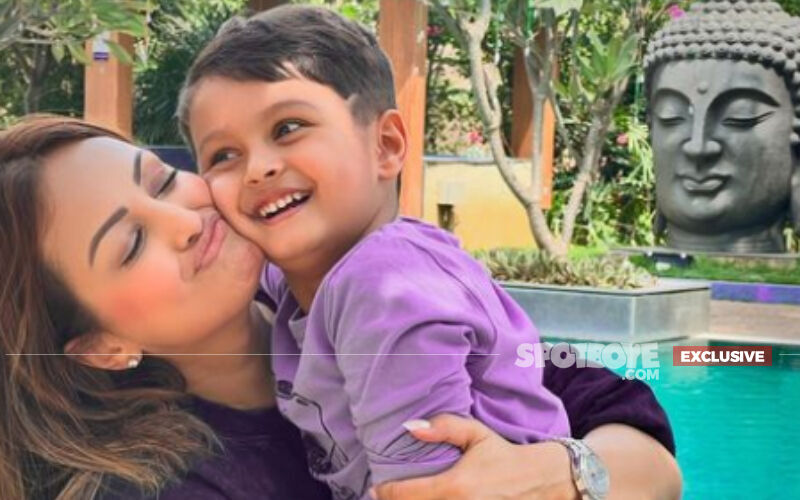 Television actress Nisha Rawal, who was recently seen in the reality show Lock Upp, has been in the headlines due to her ongoing legal battle with her ex-husband Karan Mehra. Although there have been several allegations from her ex-husband, Nisha Rawal has chosen to maintain a dignified silence as she hopes that the truth will prevail. A source close to the actress has revealed to SpotboyE that she is unaffected by Karan's allegations and has kept herself calm.
Nisha is currently focusing on providing the best life and a happy atmosphere to her son Kavish and she strives to be a better parent every day. A source close to Nisha said, "There have been put many allegations on her [Nisha] but she has decided to remain silent about it because she believes that the truth will prevail. She has kept herself calm and is focusing on providing an ideal childhood to her son Kavish and strives to be a better parent every day. She takes care of Kavish, takes care of her house, manages her business and she's doing it all with utmost grace." ALSO READ:
Nisha Rawal On Meeting Daily Expenses While Raising Son Kavish Alone: 'I Do Get Worried, Might Do A Big Show, But Not Have Any Work For Years'
Furthermore, the source added, "Given the fact that when you are a public figure with an ongoing case against the same person who you spent half your life with and is now trying to bring you down by going to different publications and spreading rumours by misconstruction the inside-details of the legal proceedings. It is easy to speak out but it requires immense resilience to remain unperturbed and put up a brave front. She does not want to cause any damage to the other person since his profession depends on his public image. The only time she has spoken was on the day of the incident, after that she has always politely refrained from talking directly."

In an interview, Karan Mehra made a shocking revelation about Nisha Rawal and accused her of having an extramarital affair. He claimed that Nisha stayed with another man for the past 11 months in his house.
Last year, Nisha Rawal filed a domestic violence case against Karan and his family at Mumbai's Goregaon Police Station.
Image Source: Instagram/Nisha Rawal