Not Ranbir Kapoor-Alia Bhatt But The Kapoor-Jain Family Will Soon Celebrate Adar Jain And Tara Sutaria's Wedding- EXCLUSIVE
While fans wait for Ranbir Kapoor-Alia Bhatt to take the plunge, it's his cousin brother Adar Jain who is going to tie the knot soon with actress GF Tara Sutaria. Read an exclusive report.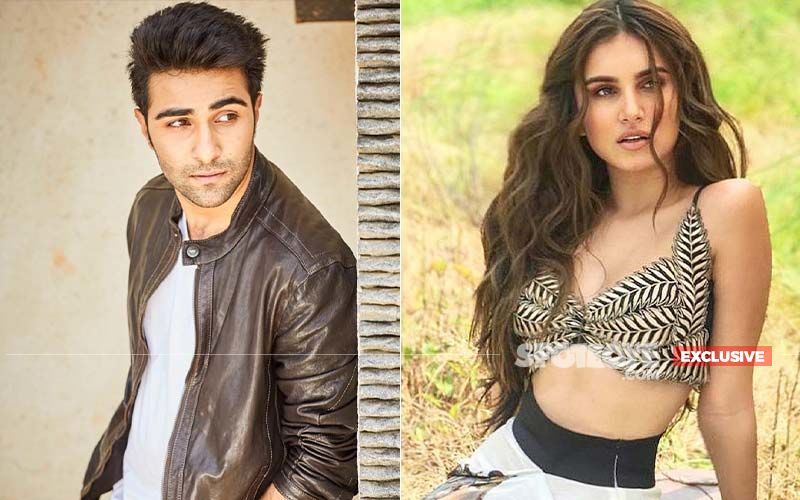 The expected Big Fat Punjabi Wedding in Rishi Kapoor's family is not about to happen any time in the near future. Sources from Raj Kapoor's sprawling family reveal that there will indeed be a wedding in the family in 2021. But it's not whom you think. We know fans have been eagerly waiting for Ranbir Kapoor and Alia Bhatt to take the plunge and tie the knot but it is the Kapoor family's other marriageable son, well, in this case, the Kapoor-Jain family, Aadar Jain who seems to be getting hitched soon.
For those who came in late, Aadar is Ranbir's cousin. Ranbir's father late Rishi Kapoor and Adar's mother Rima Jain are real siblings. Aadar and Ranbir are not just cousins but also close friends. But when it comes to marriage the two Kapoor scions think differently. While Ranbir is not ready for an official commitment (at least not yet, though one hopes that changes in the near future) with his girlfriend Alia Bhatt, Aadar, family sources inform, is all set to take the plunge into matrimony.
The sooner the better! Says a source from the family, "Aadar is all set to marry his girlfriend Tara Sutaria. They are committed for keeps and would like to tie the knot at the earliest."
The source from the Kapoor clan further adds, "For whatever reason, I don't think Ranbir is ready yet to get married(to Alia). His cousin Aadar is very much the family man. He wants to marry Tara at the earliest. His elder brother Armaan got married to his girlfriend last year. There is no hurdle to Aadar getting married in spite of the fact that his career has still not taken off and Tara Sutaria's career has just taken off."
Adar's brother Armaan too got married to his long-term GF Anissa in February 2020.
Image source: Instagram/tarasutaria