Online Retail Start-Up Alleges TikTok Star Aashika Bhatia Violated Contract; Seek Compensation As The Company Is 'Facing Major Loss'
TikTok star and actress Aashika Bhatia embroiled in a controversy as a start-up company claim the actress has violated the contract with the company and hence they are facing monetary losses.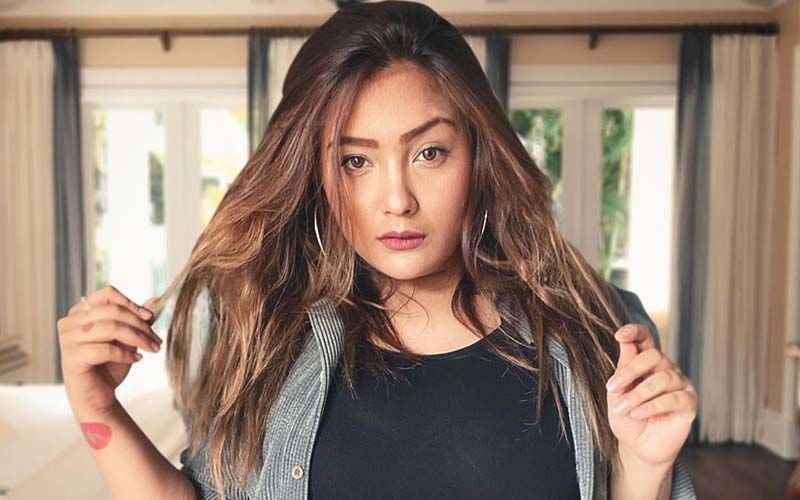 We often come across stories of disputes between the stylists and celebrities over clothes. The latest we hear is about Aashika Bhatia who is not just a TikTok star but also a popular actress on Television. An Instagram page named 'Shopwithtrust' has called out her name for not returning their clothes due to which they have to bear losses and now they are looking for compensation.

The post contains a picture of Aashika wearing one of their outfits and they wrote, "So, I had Collaborated with Aashika Bhatia for 7 products which involved more than 15K of investment which is a very big thing for a page like mine who cannot afford a loss at such a stage. Even after being in touch with her by texting her regularly, I got no replies from her after she got the products she never replied. So I contacted her mother Minu Bhatia via WhatsApp but she kept on delaying it and saying tomorrow, the day after, not now, busy( giving me reasons). She even changed the collaboration terms suddenly even when Aashika had told me that she will be posting everything. A proof of this has been attached (her voice recording). Her mother Minu Bhatia told me some products are misplaced in shifting, I agreed to that as well and asked her to at least post the rest and still got no positive response and the collaboration was just delayed. After which she has also blocked me".
It adds, "By posting this I'm requesting to at least post what they took because they've been using it and if they cannot post it kindly repay my amount. I am facing a major loss & hence I request you'll again @cybercrimecell10".
We tried reaching out to Aashika via calls and messages but she remained unavailable for comment. Aashika was last seen playing Akshay Oberoi and Shweta Tiwari's daughter in Hum Tum And Them on ALT Balaji.
image source: instagram/_aashikabhatia_