Palak Purswani Confirms Parting Ways With Avinash Sachdev, Shares, 'Respect And Loyalty Come First In My Life, Even Before Love'
Palak Purswani spills the beans on ending her relationship with Avinash Sachdev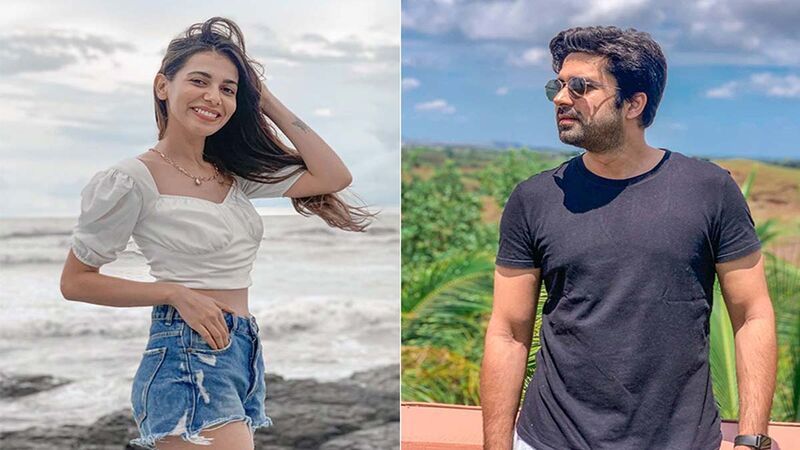 Television actors Palak Purswani and Avinash Sachdev ended their relationship after dating for 4 years. The rumour of them breaking up was out in the news after they unfollowed one another on Instagram. Finally, the actress breaks her silence on the same and confirms of them parting ways. She told ETimes TV that duo is no more together. During her conversation shared the must-haves and strict 'no no' elements in a relationship. For the actress respect and loyalty is of top priority even above love.
She said, "Every relationship goes through ups and downs. There are issues...that is normal. But certain things are non-negotiable for me and those are not acceptable to me. Respect and loyalty come first in my life, even before love." Though she did not reveal the exact reason for their break, she hinted at her partner Avinash committing a mistake but never apologized. He said, "I don't want to get into the details because I respect the four years that we have had together. All I know is that I am in a much better space now. I have forgiven him for something he never apologised for."
However back in 2021, the scenario was quite different, as the couple has begun their wedding festivities with kacchi misri ceremony.
Palak as reported in TOI said, "We have been wanting to take ahead our relationship and organised this ceremony, since a very long time, but due to the COVID-19 pandemic, it got delayed. In fact, my parents shifted to Mumbai, a few months ago from Nagpur. Both our families met and finally decided to organise kacchi misri ceremony. I'm happy that finally Avi and I will begin the new chapter of our lives."
The Choti Bahu actor Avinash added, "The kacchi misri ceremony is basically an official green signal from the families. Soon after the ceremony, I started addressing Avinash's parents as mom and dad. It feels surreal and Avi and I can't wait to begin this exciting new chapter of our lives."
Image Source: Instagram/palak.purswani/avinashsachdev