Palak Tiwari Slams Double Standards Of Beauty In Film Industry, Says, 'If You Have Surgery, Things Are Said, You Are Fat Shame For Body Type'
Palak Tiwari talks about double-edged beauty standards set by the entertainment industry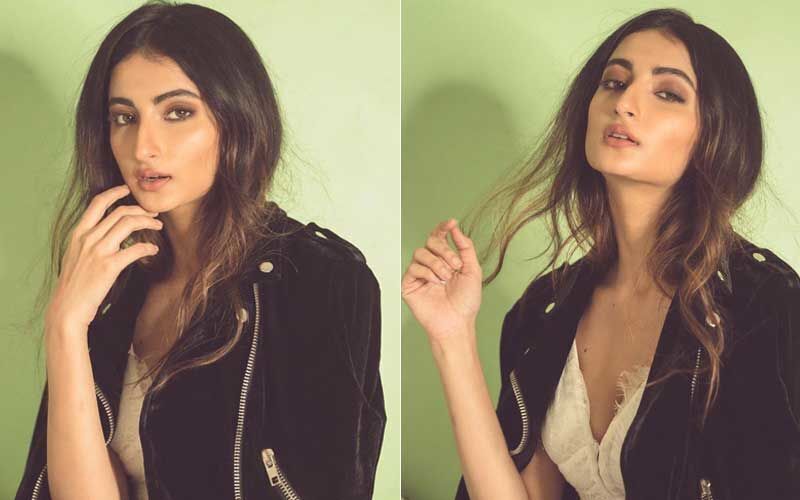 TV actress Shweta Tiwari's daughter Palak Tiwari rose to fame after she featured in the music video 'Bijlee Bijlee' with singer Harrdy Sandhu. The foot-tapping number was a huge hit and earned Palak recognition and popularity. The star kid, who is all set for her Bollywood debut, has been making headlines for voicing her opinions with utmost honesty. Recently, Palak talked about the double-edged beauty standards that are set by the entertainment industry and slammed them saying it's not a 'standard set by actors, but set for us by the audience.'
The budding actress also spoke at length about the importance to groom oneself in the showbiz industry. Palak told Bollywood Hungama, "People speak so much about how actors need to be presentable, but at the same time there's so much contradictory conversation that actors, especially budding actors and actresses are setting an almost unattainable standard of beauty. But I have been noticing, it's not a standard set by us, but set for us by the audience."
"If you have these surgeries and all that, they have things to say about it, but if you don't (get those things done), then you are unadorned, and not ready. So you can never really truly please an audience with how you groom yourself, or not, because they will always portray their insecurities on to you. But grooming in this industry, I think largely means that you feel your best self. No matter how low you are feeling, you have to always appear exuberant about things, and be vivacious, and I think grooming yourself kind of helps you with that. But I think that's all there's to it," she further explained. ALSO READ:
SMOKING HOT: Palak Tiwari Sizzles In A Black Dress As She Flaunts Her CLEAVAGE And Washboard Abs; Teases Fans With Her New Song 'Mangta Hai Kya'
The 'Bijlee Bijlee' actress also shared her views about a certain type of body size which is being promoted in the industry. Palak Tiwari stated that one should be fit and healthy there is no ideal body type. She explained that in India an ideal body type is a size medium but people fat shame a size medium. "When you are too skinny, they have an issue because 'oh my god, you are such a mass of bones' but if you are voluptuous, if you have some mass to yourself (they say) 'What is wrong with her? Has she not been dieting?' It's the same toxic circle of people never being happy so I don't think it makes any sense paying heed to that," Palak further stated.

Meanwhile, on the work front, Palak Tiwari has joined hands with actor Aditya Seal for her next single 'Mangta Hai Kya'. The song has been sung by Aditya Narayan and Deeksha Toor and is directed and choreographed by Ganesh Acharya. The song, which is a recreation of Aamir Khan and Urmila Matondkar's iconic song from Rangeela, is all set to release this Friday, 22nd April.