Pandya Store Actress Simran Budharup Shares Co-Parenting Her Pet With BF Aashutosh Semwal Mended Their Broken Relationship
Actress Simran Budharup revealed her relationship with BF Aashutosh Semwal was going through a rough patch, they had stopped communicating as well.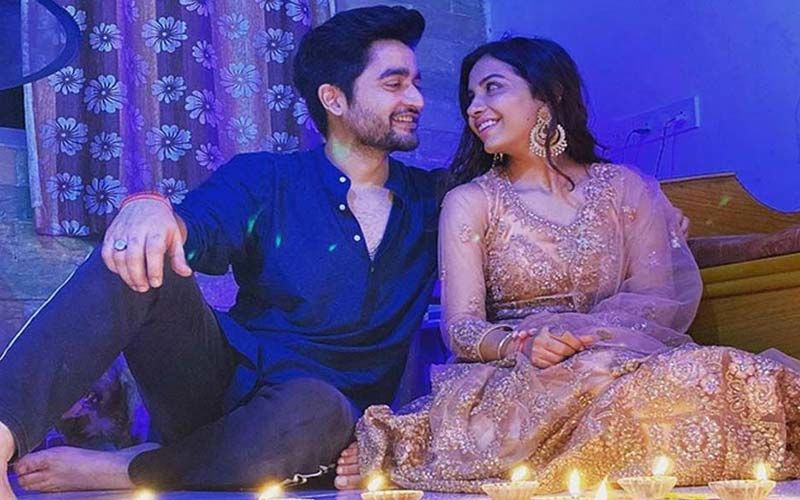 Wanting to be a veterinary doctor, Simran Budharup ended up being an actress. "I was studying to be a vet when this acting thing happened to me. I am a trained Bharatnatyam dancer also and I have also learnt hip-hop for some time. So during this hip hop class, a person, who was into acting, asked me to try my luck in it, which I was not sure of as I didn't know the way to get there. So he shared with me the auditions details and I happily went and cracked a role in my second audition. It was for the TV show Parvarish season 2. I was so raw in that serial that when the director told me to give a reaction in my first scene, I asked one of my co-actors ki yeh reaction kya hota hai. I was clueless and dumb in my first show. But thankfully I have been blessed to work with some really fine actors. I heave learnt acting on the job," says Simran, who is presently seen in the show Pandya Store
When asked about whether she still practices her veterinary skills she said, "Yes! I love animals. I used to rescue birds and snakes. I am not scared of them at all. I had a friend who was into wildlife and he made me develop a love for snakes. And that is how I got into being a vet. I still rescue and look after animals, especially on the sets of my show. I know the basics of nursing. I now want to start an NGO which will look after rescued animals. This is my wish," she shared.
Not many know but her love for animals only mended Simran's relationship with her boyfriend Aashutosh Semwal, who is also an actor.
"Ashutosh and I have been dating each other for the past three years. We went through a very difficult phase during the past two months, where we had stopped talking to each other. I don't know who break up the ki kya that. We had adopted a dog together. So when we were not talking, his friend used to bring him near my building and I used to spend time with the pet. We both were co-parenting the pet. And during this co-parenting thing, we both came together again and now all our misunderstandings are sorted and we are going strong," she smiles.
So any plans of taking the relationship to the next level? "Not as of now. My family knows about him but his parents are yet to know about us. I intend to marry him in a few years. Plus, I don't mind my partner being an actor even though acting is not an industry with a stable career. I want to be independent to take care of my expenses. When he is not working of course I can take care of him and vice versa. I wouldn't mind paying bills for my husband if he is out of work for some time," she stresses.
On the work front, Simran is playing the role of Rishita in the show Pandya Store.


Image Source: Instagram/simranbudharup