Paras Chhabra Officially Gets Rid Of Ex-Girlfriend Akanksha Puri's Tattoo On His Wrist; The New Tattoo Has A Bigg Boss Connection
Bigg Boss 13's Paras Chhabra replaces his ex-girlfriend Akanksha Puri's tattoo with something that gave him a lot of memories to cherish; here's what it is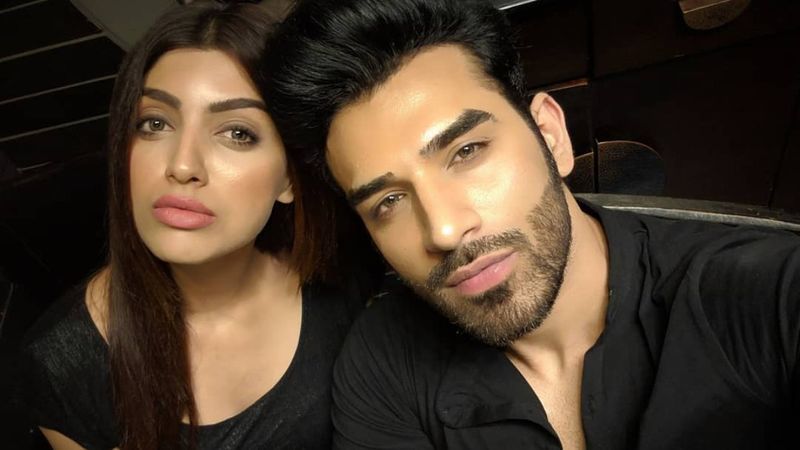 Bigg Boss 13's Paras Chhabra has been keen on getting rid of his ex-girlfriend Akanksha Puri's tattoo on his wrist. However, the Coronavirus lockdown turned out to be a bummer for his plans. But, now, it looks like the model turned actor has finally ticked it off his bucket list. In an interview with Times Of India, Paras revealed replacing Akanksha's tattoo with something related to Bigg Boss. This indeed is a piece of bad news for those were expecting it to be about Mahira Sharma!
The Bigg Boss 13 finalist has replaced Akanksha Puri's tattoo with the famous 'Bigg Boss ki ankh'. Yes, you read that right! We guess if that's a small tribute from Paras to the show that made him an overnight sensation. Speaking about his decision to do the same, Paras told TOI, "I want to break free from my previous relationship and any memory attached to it. That's why I decided to modify the tattoo. I don't think I will get a name inked on my body anymore."
"Bigg Boss' has given me a lot and I feel a strong connection with the show. During my stay inside the house, I learnt about a lot of things that were happening outside on the personal front. Bigg Boss ki aankh ne meri aankh khol di (smiles!). That's why I decided to get the famous eye inked on my wrist in place of my old tattoo. I shared the idea with tattoo artiste Nipul Solanki and he made the sketch for me. It took me two hours to modify the tattoo," he added.
Soon after, the portal got in touch with Akanksha to know her reaction on the same, to which, she said, "I don't think it holds any importance in my life. I don't wish to comment on it."
image source: instagram/akanksha8000