Bigg Boss 13: Paras Chhabra's Lover Akanksha Puri's SOS Call To Salman Khan Enquiring About His AFFAIR With Mahira Sharma: Ex-Bestie Dev Banerjee REACTS- EXCLUSIVE
This story is valid if viewers are not being taken for a ride by Paras Chhabra and Colors. Paras' ex-friend Dev Banerjee is shocked that Mahira Sharma seems to have become more important for Paras than his girlfriend Akanksha Puri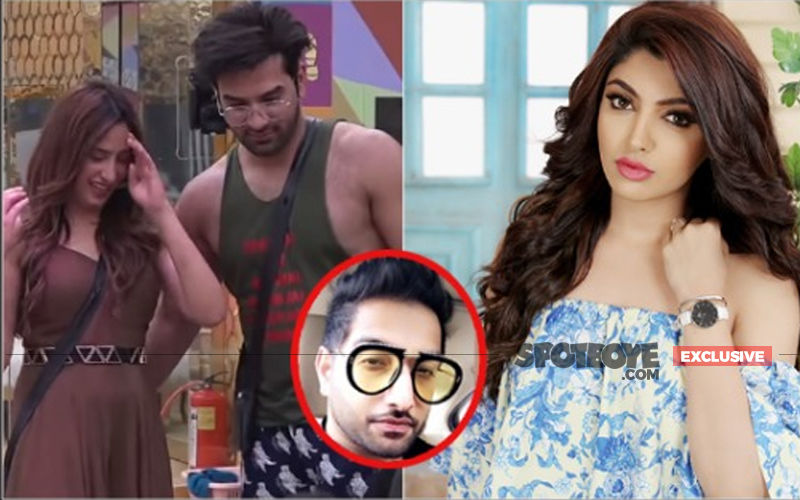 It's all happening out there. Salman Khan has gone on record to say that Akanksha Puri called him to inquire what her boyfriend is up to. If the promo has been not deceptively shown, it implies that Akanksha is having a tough time bearing Paras' flirtatious ways with Mahira Sharma in the Bigg Boss 13 house. And why not? Paras had ditched her at least once before to move on to Pavitra Punia.
Akanksha took him back despite his royal ditch and never made much sosha about it. But guess, she has had enough.
Now, it doesn't seem Paras is too keen to carry on with Akanksha. His actions and talk around the time his mother visited the house and Salman's expose on Akanksha's call are proof maybe both ways; who knows, Akanksha too may be on the edge.
Paras's ex-bestie Dev Banerjee who had stopped talking to him after Paras changed a lot once he got a few assignments in the glamour world, is upset, we heard. We called him to check and Dev was once again vocal. "I am honestly shocked. He's chosen Mahira over Akanksha?
Akanksha did so much for him till date. She kept sending him all the things he needs inside to look good and contest with comfort. This is how he pays her back? Terrible."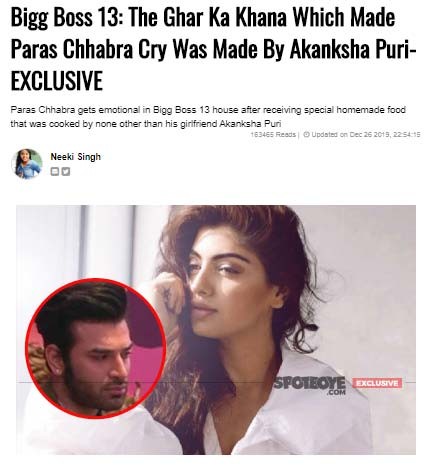 Not too long ago, Dev had spoken about his hurt about his friendship with Paras coming to an end.
Akanksha has been a picture of dignity and brave front. All along till now, she has maintained that she will talk to Paras before coming to a conclusion. But will Paras always be Paras?
I repeat, this story is valid if Paras Chhabra and Colors are not taking the viewers for a ride. And if the promo has not been shown deceptively. And yes, then, Endemol cannot be absolved from blame either.
Image Source:-youtube/bigheadline