Paritosh Tripathi On Manoj Bajpayee Praising His Version Of Bambai Main Ka Ba Rap: 'I Feel Humbled That Such A Senior Actor Liked My Work'- EXCLUSIVE
Manoj Bajpyee is highly impressed with Paritosh Tripathi's version of Bambai Main Ka Ba- Manoj's latest rap song, which Paristosh has sung in Piyush Mishra's style. Paritosh spoke to us about the appreciation he received from Manoj for his version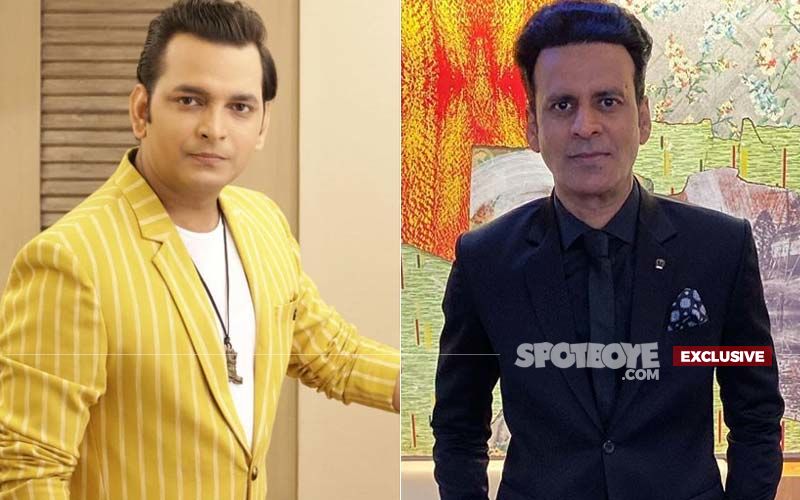 Manoj Bajpayee recently sung a fabulous rap song which showcases the struggle of migrant workers in the city of dreams Mumbai. The Rap is a question and answer session, for all those who have come out of their comfort zone to earn bread and butter in the city. People have already started loving the song. Manoj has received great feedback for the song. Many have come out in the support of the song, out of which one is our very own comedian, Paritosh Tripathi.
Paritosh too posted a video on his social media handle where he is interpreting the rap song in Piyush Mishra's style. Manoj could not stop himself from sharing Paritosh's post and tagging the great actor and Filmmaker Piyush Mishra and insisting that someone should show this post to him. Manoj captioned Paritosh's post as, "Hahaha koi ise Piyush Mishra ko Dikhao."
An elated Paritosh spoke to us about the appreciation he received from Manoj Bajpayee and said, "Bambai Main Ka Ba is such an emotional rap song sung by Manoj Bajpyee sir. The lyrics of the song will make you think about your hometown, it will instantly connect with lakhs and lakhs of people. Even I have moved out of my hometown and that's why this song has touched my heart and I have thoroughly enjoyed every word of it. I have mimicked the song in Piyush Mishra's style. Manoj sir has not only liked the song but also shared my video on his social media handle tagging Piyush ji. Really, I feel humbled that such senior actor whom I look upon are liking my work."
Currently, Paritosh is entertaining audience in his comedy in the show, Gangs of Filmistan on Star Bharat.
Image source:-instagram/bajpayee.manoj/
iamparitoshtripathi
,
twitter/BajpayeeManoj