Police Complaint Filed Against Uorfi Javed By BJP Leader Chitra Wagh Over Indulging In Nudity Publicly; Actress REACTS, 'Either I Kill Myself Or Get Killed By Them'
Uorfi Javed reacts to a police complaint filed against her for roaming on the streets of Mumbai wearing revealing outfits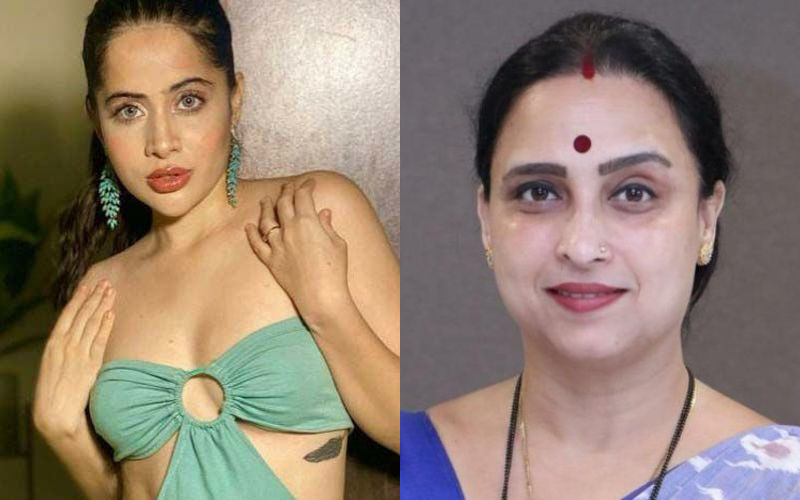 Legal trouble seems to be mounting for internet sensation Uorfi Javed as Police complaint has been filed against her for roaming on the streets of Mumbai wearing revealing outfits. Maharashtra BJP leader Chitra Wagh has filed a complaint against the actress demanding her arrest. The BJP leader took to her Twitter handle and asked Mumbai Police to take immediate action against Uorfi. Chitra even mentioned that innocent girls and women are falling prey to perverts because of her bold sense of style. Now Javed has hit back at Chitra Wagh.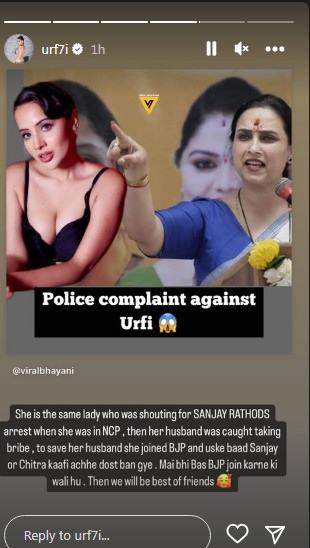 Taking to her Instagram stories, Uorfi penned a note where she mocked the political leader recalling how she joined BJP for her personal gains. The Ex Bigg Boss OTT contestant wrote, "She is the same lady who was shouting for SANJAY RATHODS arrest when she was in NCP, then her husband was caught taking brive, to save her husband she joined BJP and uske baad Sanjay or Chitra kaafi acche dost ban gaye. Mai bhi Bas BJP join karne wali hu. Then we will be best of friends."

In her next follow-up post, the actress added, "I know it's quite dangerous uploading stuff against POLITICIANS, but then these people are making me suicidak anyways so either I kill myself ior say my mind and get killed by them :) But again hi, I didn't start this, I never did anything wrong to anyone. They are coming at me for no fucking reason."
To note, Uorfi Javed is often spotted wearing bold and revealing outfits in Mumbai posing for the shutterbugs. She has time and again received severe criticism for the same but Javed remains unaffected and keeps doing weird experiments with her clothes.