Prince Narula And Yuvika Chaudhary Had Contracted COVID-19 Before Being Diagnosed With Dengue; Confirms Yuvika
Did you know before being diagnosed with dengue, Prince Narula and Yuvika Chaudhary had contracted Coronavirus? Well, we are not saying this, Yuvika herself has confirmed the same and revealed COVID-19 dropped their immunity level which led to dengue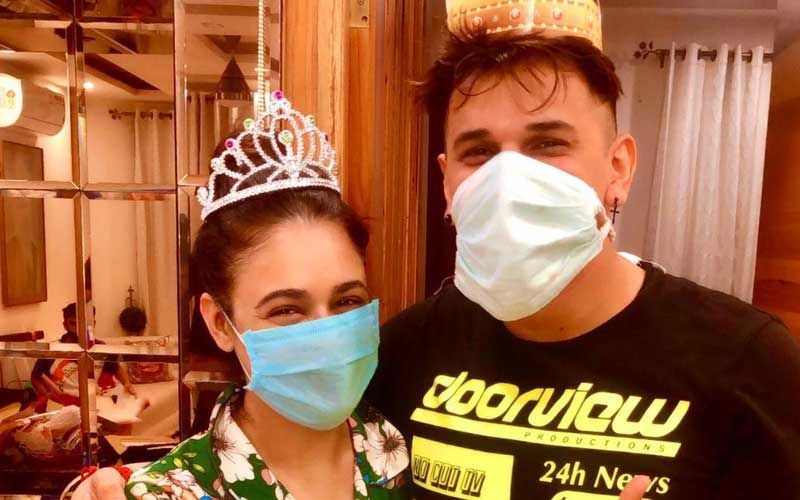 Television's adorable couple – Prince Narula and Yuvika Chaudhary – was recently down with dengue. The couple had taken to social media to inform their fans about the same. Price and Yuvika recently celebrated their 2nd wedding anniversary. The duo was seen cutting the cake while sporting masks. But did you know before being diagnosed with dengue, Prince and Yuvika had contracted Coronavirus? Well, we are not saying this, Yuvika herself has confirmed the same to a leading portal and revealed due to COVID-19 their immunity level dropped and led to the dengue.
Prince and Yuvika contracted COVID-19 last month, but remained tight-lipped about the same, until now. Yuvika confirmed it to ETimes and said, "Yes, we had COVID-19 last month." Immunity levels must have dropped during COVID-19 which made them susceptible to other infections and led to the onset of dengue." Yuvika further added, "I pray no one should go through this."
On the other hand, Price explained why they chose to not talk about the virus, he said, "Look, COVID-19 did not give us too much trouble. We were totally asymptomatic. Now, we didn't want to put that we are fine in many ways because some people read actors, or for that matter, anybody else, on social media, and blindly start following what they read. Bodies are different, individual cases are therefore different. We isolated ourselves for 21 days and then twice tested to make sure that we are negative before going out- but then, dengue struck."
Images Source: instagram.com/yuvikachaudhary