Priyank Sharma Bats For #BanTikTok But Hey, His GF Benafsha Soonawalla Is ADDICTED To It; Check Out Their Romantic Videos
Recently, Priyank Sharma urged his followers to support the #BanTikTok movement but we just found his videos on the app with girlfriend Benafsha Soonawalla. OOPS!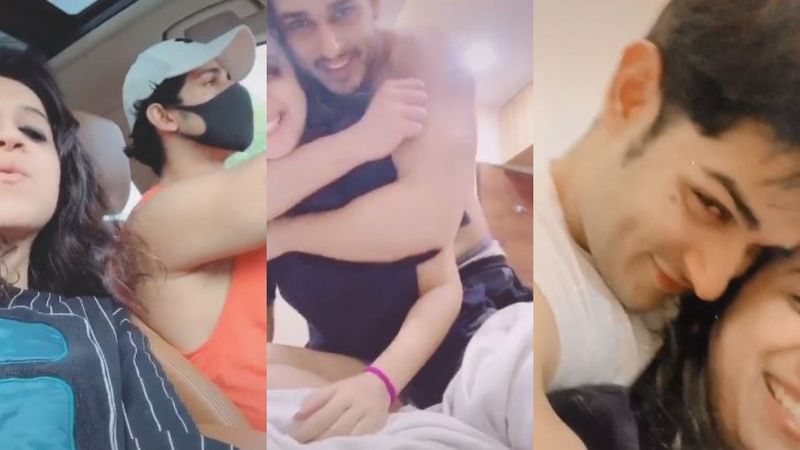 The YouTube VS TikTok controversy has brewed a storm across the internet. Ever since then, netizens have been digging out several inappropriate videos made on TikTok that glorify acid-attack, animal abuse, anti-Hinduism, rape and whatnot. As a consequence, millions of people gave been asking a ban on the video-sharing app on Twitter, some have even dropped its ratings on Play Store by giving it negative reviews. A lot of celebrities, too, have come forth to support this movement. This list includes
Priyank Sharma, who agreed to Paresh Rawal's request of banning TikTok.
Taking to Twitter, veteran actor Paresh Rawal tweeted, "BAN TIK TOK." Quote-retweeting the same, Priyank Sharma asked hos followers to oblige by writing, "ITNE BADHE ARTIST BHI AGAR BOL RAHE HAI ! MAAN JAO yaa THODA SAMJHO." Well, well, well. On the contrary, we happened to come across a few TikTok videos of Priyank Sharma on his girlfriend Benafsha Soonawalla's account and by the looks of them, Priyank seemed to be thoroughly enjoying the process of making videos for the controversial application.
The first clip sees Priyank driving his car, while Benafsha lip-synced to a romantic song on boyfriend and got quite mushy with him. The other video had Priyank video-bombing Benafsha's TikTok video. As for the last clip, has Benafsha focusing the camera on Priyank as he makes a goofy face.
Check out the videos below:
image source: tiktok/benafshasoonawalla