Priyank Sharma On Vikas Gupta Calling Him "Unprofessional" And The "Reason" For Not Making Puncch Beat 2
Vikas Gupta is not making Puncch Beat 2 and the reason primarily is Priyank Sharma and his unprofessional behaviour. When the Bigg Boss contestant walked the red carpet at Indian Telly Awards 2019, recently, here's what he had to say to Vikas' accusations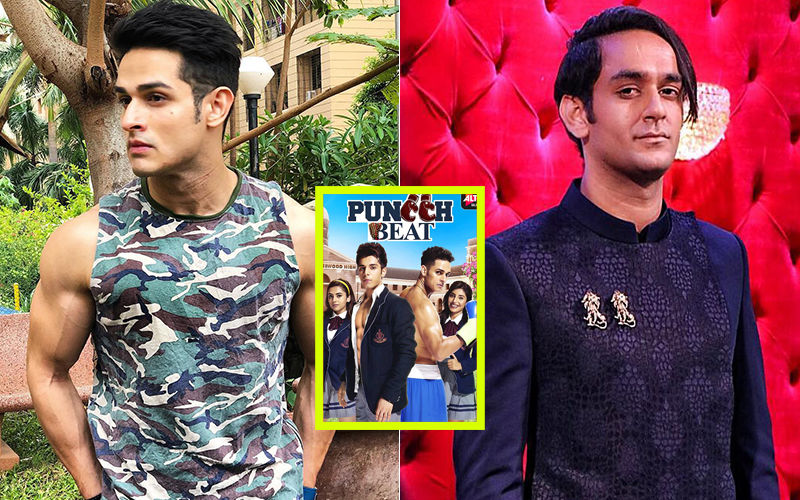 Those who follow AltBalaji's Puncch Beat, starring Priyank Sharma-Siddharth Sharma in lead roles, know that Vikas Gupta is in no mood to make its sequel. We had spoken to Vikas exclusively about it , where
he categorically said that Priyank and his unprofessional behaviour during the making of Season 1 are primarily the reasons why he wouldn't make Season 2
.
And now, when we met Priyank at the red carpet of Indian Telly Awards 2019, we asked him about their soured relationship. Surprisingly, Priyank didn't avoid the question and clearly said, "He is mad, he will do it and I know that. He should definitely do it. He is one of the greatest producers and he has created Puncch Beat. We can't force him. But we all love that web series and if anyone from that crew will say no for part 2, it will be a sad feeling."
Priyank also addressed the fact why Vikas is upset with him, and said, "Kabhi kabhi personal relations chalte nahi. But on professional front we are killing it together. So, directly or indirectly, we are connected to each other and will always be."
When asked if he will be part of Puncch Beat 2, he replied, "How can I say no to Puncch Beat? That's my debut as a main lead actor. People are loving me as Raahat and have accepted me as an actor. So, I feel blessed."
For those who've come in late, Vikas, in an exclusive chat with SpotboyE.com had spoken about why it was a harrowing experience to work with Priyank. He had said, "It was a difficult experience working with him as he had a knee injury for which he had to undergo an immediate surgery. My shoot has been stopped a couple of times. Then we had to push the schedule and most scenes were set outdoor which made things more difficult. Sometimes due to his anger issues he got his hands hurt by punching a wall. He said he can't shoot because his legs hurt and couldn't walk properly. However, at Prince and Yuvika's wedding you were dancing like anything. You can go down on your knees to propose to Anusha in a fun way. You can work out every day, post a dance video every day. There were a lot of issues we had to face due to him. He used to go for events and not come for shoot. Eventually, when the show wrapped up, he should have gone for his surgery. We are sitting in March but, it hasn't happened yet. Yes, there is a problem in his bone, but that he is facing 7 years. Now if you want to make it an issue you can. He did trouble us a lot. But he also did very well on the show. He is capable and pulled off the character the way he wanted. And I am happy he did justice to the show. But as a producer I am extremely unhappy about his unprofessional behavior."
Well, for Puncch Beat lovers, Priyank's assurance that Vikas will helm the sequel, comes as a happy news. Now, let's see if Gupta really proves Priyank right.
Image Source:- Instagram/priyanksharma, lostboyjourney, IMDb