Rakhi Sawant's Brother On Their Mother's Health: 'She Will Undergo A Major Surgery; She Has A Tumour In Her Abdomen'
On Bigg Boss 14, Rakhi Sawant recently talked to her hospitalized mother via video call. Rakhi's brother has shared that their mother will undergo a surgery soon, and said that she has a tumour in her abdomen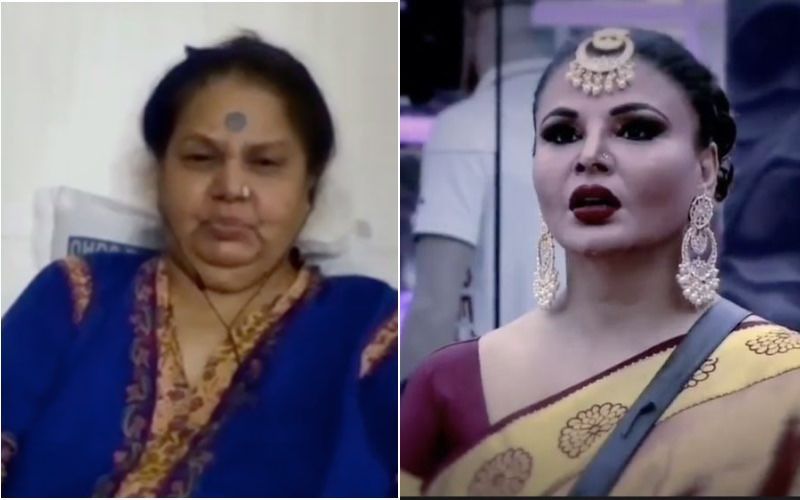 On Bigg Boss 14, we witnessed a really emotional family week, as the contestants' loved ones entered Bigg Boss house for a few minutes to meet the contestants. Rakhi Sawant had been sure nobody would come for her, as her mother is unwell, and her husband hasn't publicly revealed his identity. Bigg Boss, however, surprised Rakhi and she got to talk to her mother via video call. Rakhi's mother was hospitalized and Rakhi got emotional on seeing her and said she would pray for her good health. Now, Rakhi's brother has shared that their mother will undergo surgery soon, and said that she has a tumour in her abdomen.
While speaking to ETimes TV, Rakhi's brother Rakesh Sawant shared that their mom will undergo a surgery soon. "I was with my mom the entire day and she is going to be operated on in a day or two. She has abdominal cancer," he said. He further added that she was worried and wanted to see Rakhi once before going into the operation theatre for the surgery. He said that she had been pleading and crying to see Rakhi once, and luckily got a chance to speak to her via video call during family week.
"I feel whatever is happening is secondary. The first is mom and daughter's love and bond. My mom loves her more than anyone in the family and she is her favourite child. She is very close to her," said Rakhi's brother.
Meanwhile, the housemates also got emotional after Rakhi Sawant's conversation with her mother. Aly Goni was seen telling Rakhi that he would pray for her.
Image Source: Voot.com