Rakhi Sawant's Husband Ritesh Is Taking Care Of All The Medical Bills, Reveals Her Mother Jaya Sawant: 'He's A Very Good Human Being'
Bigg Boss 14 contestant Rakhi Sawant's mother reveals that Rakhi's husband Ritesh has been taking care of her, and all the medical bills. Read on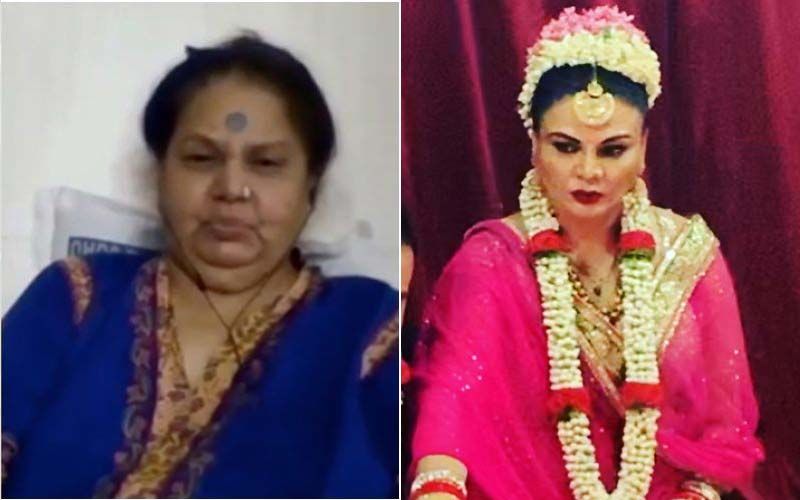 Rakhi Sawant has been leaving no stone unturned to entertain viewers and fans are loving her enthusiasm in the game. Ever since she entered Bigg Boss 14 as a challenger, she has been reiterating that she indeed married Ritesh, and she hasn't lied about it for publicity. She said that she is hoping her husband would reveal his identity in public soon. Now, Rakhi Sawant's mother, who is hospitalized, revealed that it is Ritesh who has been paying all her medical bills.
Rakhi Sawant's mother Jaya Sawant said that Ritesh is a great human being, and he is taking care of her. While speaking to Times Of India, Jaya Sawant said, "Yes, Rakhi's husband Ritesh is taking care of me and all the medical bills and everything. He is there for us. He is trying hard to come to India and I have asked him to come ahead and reveal his identity. He has assured me that he will come before the audience and accept Rakhi as his wife. He is a very good human being and I just want them to be together and happy in their married life."
She further added that Ritesh has promised her that he will make an appearance on Bigg Boss 14 and accept Rakhi Sawant as his wife.
Meanwhile, a few days ago, Rakhi Sawant's brother had informed Times Of India that their mother will undergo a major surgery, and that she has a tumour in her abdomen.
Image source: Instagram/rakhisawant2511