Ram Siya Ke Luv Kush Actor Himanshu Soni On Doctors Telling Him COVID-19 Positive Wife Sheetal Was Critical, 'Cried The Whole Night'
TV star Himanshu Soni opens up on the trauma he faced after his wife Sheetal Singh got critical due to Coronavirus; says he couldn't stop crying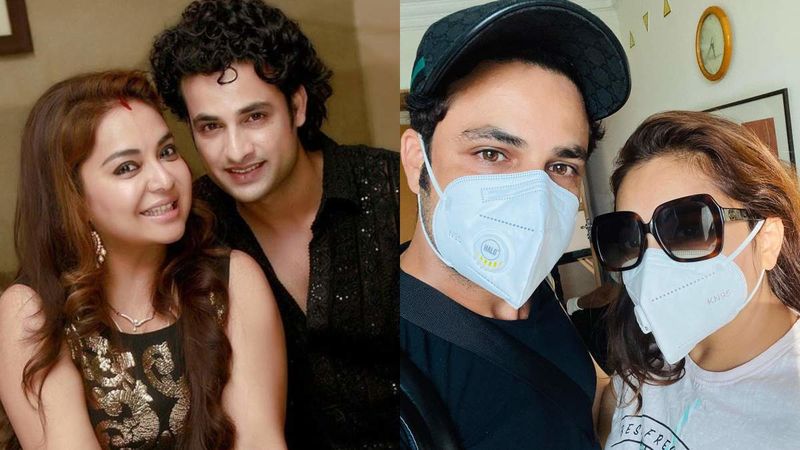 Seeing our loved ones going through a tough time makes us, more or less, feel the same pain. Something similar is the case of Ram Siya Ke Luv Kush actor Himanshu Soni, whose wife Sheetal Singh was recently diagnosed with COVID-19. Luckily, Sheetal has recovered now, but the phase in between was no less than a nightmare. In a conversation with ETimes, Himanshu Soni shared their ordeal and called her a warrior. Himanshu revealed how Sheetal got infected during her visit to Hrishikesh for some work after the flight services in India were resumed. He adds that there was also a time when she got extremely critical; however, she didn't give up.
"She was in Rishikesh AIIMS and I don't think they had enough facilities to treat a COVID-19 patient. When I went there they told me she is very critical and they can't say anything, the same night we decided to shift Sheetal to another hospital in Delhi," said Himanshu. Sharing his condition during that phase, he added, "The age I am at it was very difficult to hear from the doctor that she is very critical. Please see what you want to do next. I was not in my senses after hearing that I was unable to think what I should do."
He continued, "I could only rely on the doctors and they were saying she's very critical we can't say anything. I felt that they lacked infrastructure and they did not have the medicines to save someone. They could only handle patients with mild symptoms and were not prepared to handle the critical situation. I think something major could have happened. I was crying the whole night, but I had to be strong also because I had to make the decision. I think prayers and meditation helped her."
Opening up on her current condition, Himanshu said, "Finally, we are at home. Everything is sorted now, she is out of COVID-19. She had undergone a COVID test 5 days ago, twice and they came out negative. They shifted her to a normal hospital to repair her lungs as COVID-19 attacks your lungs. They removed the oxygen cylinders to see the stability and now see she is perfectly fine. Now, her lungs will repair slowly and she will heal."
image source: instagram/ihimanshusoni