Ramayan: Debina Bonnerjee Recalls Memories From Her Shooting Days; Says 'Every Moment Spent Was Memorable'
Debina Bonnerjee recollects how she felt while shooting for Ramayan and shares how it's difficult to summarise two beautiful years as every moment spent was memorable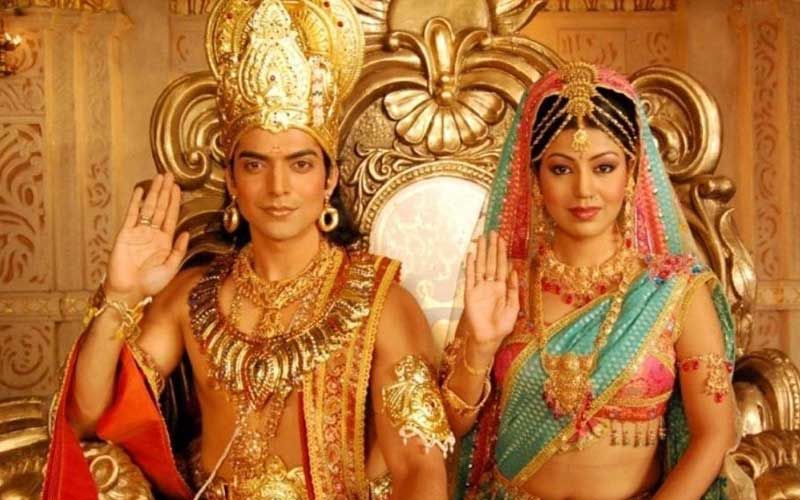 Anand Sagar's Ramayan keeps the audience entertained on Dangal channel. The mythological show gave birth to two television stars, Gurmeet Choudhary and Debina Bonnerjee due to their on-screen avatar as Lord Ram and Goddess Sita who then went on to become a real-life couple. As Debina Bonnerjee won hearts starring as Sita Mata in the 2008 show Ramayan, the actress recollects how she felt while shooting for Ramayan and shares how it's difficult to summarise two beautiful years as every moment spent was memorable.
When asked about sharing an anecdote from the sets, Debina stated "Its difficult to summarize two beautiful years of the shoot as every moment spent was memorable. Watching the show now is like having a memory rush. I vividly remember the first time I got dressed as Sita and as a vanvasi, the lack of a vanity van and the heat- these were never a factor then as it was our first work. Now when all of these are present on set it makes me see them as a luxury which we didn't have back then yet we managed to deliver such a fantastic show. We would practically shoot inside a real jungle where we had to walk and go where the shot would be set up, it wasn't possible to have a vanity van in the middle of the jungle."
Talking about working on her Hindi diction, Debina said, "It took me a couple of months to get used to the language as we would speak in shudh Hindi and the character had a different kind of body language. Initially, I would just keep laughing, it was all very new to me."
Anand Sagar's Ramayan is entertaining a million of viewers once again. Ramayan, the epic tale of promises and ideologies is aired every evening at 7.30pm and the repeated telecast is at 9.30am only on Dangal channel.
Image source: PR