Ramayan's Arun Govil's On-Screen Daughter, Natasha Singh: 'I Was Unaware That He Is So Famous As Ram Until The Show Was Re-Telecast'- EXCLUSIVE
As Ramayan is being re-telcast and setting big records, here's Natasha Singh revealing how she was clueless about Arun Govil aka Ram's popularity and got aware of it only when the show started with its reruns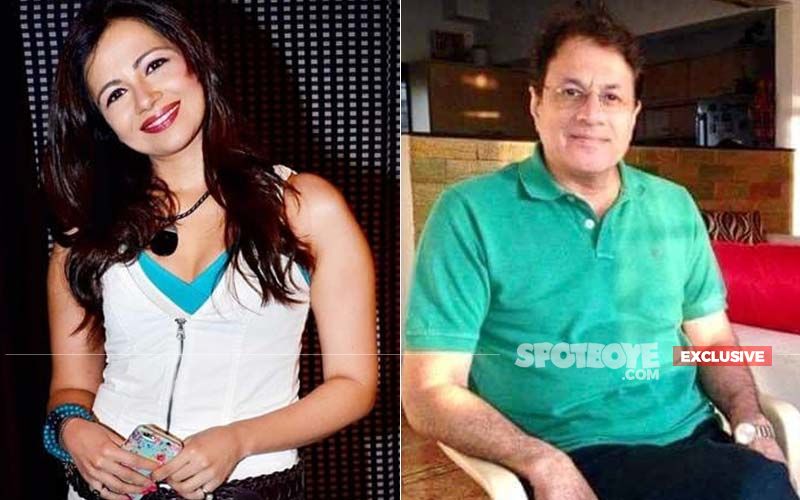 Actress Natasha Singh, who started her career with Dekh Bhai Dekh, essaying the character of Kirti, later acted with Arun Govil aka Ram, in shows like Woh Hue Na Humare and few more, where she played his daughter. But can you believe when she was working with him she had absolutely no idea about how famous he is as Ram.
Ramayan's Ram and Sita (played by Dipika Chikhlia) became wold famous, so much so that people actually started reffering to them as Ram and Sita. However, SpotboyE.com has come to know about an interesting fact. Natasha was not aware about Arun Govil's popularity as Ram till now. It's only when the show got re-telecast during the lockdown, that the actress got to know how famous he is.
And now, Natasha is not just wowed with his popularity but also feels lucky that she got a chance to play his daughter in other shows.
Talking about it Natasha said, "I had done two projects with him and I never realised that he is such a big star. Now, when I saw his fan-following on Twitter and Instagram, I was like Wow! It so happened that I had made a post for him on my Instagram page, and to tag him, I tried to search for his account but didn't find him with the name of Arun Govil. Then, his fans tagged his real account which goes by the name of 'siyaramkijai' and I was amazed to see the amount of people following him. I never knew that Ram was so popular till this re-telecast. Probably because I never watched Ramayan as it used to air in 80s and I was not allowed to watch television back then."
Ask her if he ever behaved liked a star on the sets and she says, "While I was doing a show with him called Woh Hue Na Hamare, I guess we shot for two and half years together. I knew that he is the one who played Ram in Ramayan but he never used to discuss that show on the sets. He never behaved that he is such a big star. In fact, he was one of the sweetest, calm, decent and loving people around."
We then asked Natasha if she has contacted Govil now to let him know what she feels about her laterst discovery about his popularity, the actress revealed, "Coincidentally, he lives in my sister and brother-in-law's building. I have bumped into him so many times over the years, whenever I have gone to meet my sister. We always greeted each other on coming face to face. But this time when I bump into him, I am surely going to tell discuss his popularity."
Natasha also spoke on how as actors they were unaware of the amount of love they used to recieve at that time as the only way they used to get to know about it was through hand-written letters. She mentioned, "I used to receive hand-written letters while I was doing Dekh Bhai Dekh and then a show called Milan on Sony TV, which also did well at that time. All the letters I would receive, addressed me as Kirti or Chanchal (character names)."
Image Source: Instagram/siyaramkijai/nattashasingh