Ramayan's Arvind Trivedi AKA Ravan Is Overjoyed To Get So Much Love From The Youth, 'It Takes Me Back To My First Scene In The Show'
Ramayan's Ravan Arvind Trivedi is extremely happy and emotional to get such phenomenal response on the show's re-airing, especially from the youth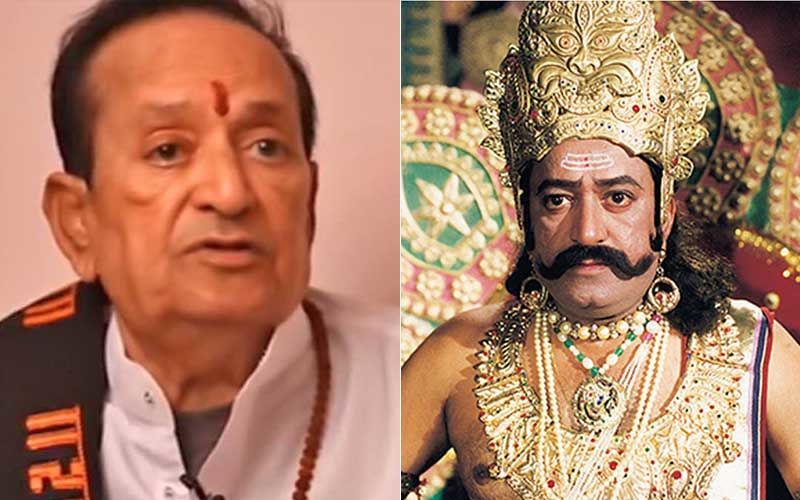 The re-airing of Ramanand Sagar's much-loved mythological show Ramayan, amid the Coronavirus lockdown, has brewed a storm across the country. The epic show isn't just shattering a lot of TRP records, but its entire cast and crew are also getting showered with massive love and respect from across. Recently, in an interview with IANS, Arvind Trivedi AKA Ramayan's Ravan opened up on getting such positive response and love from everyone, especially the youth. He also revealed those compliments take him to back to the shooting days.
The veteran actor said, "I am overjoyed and thoroughly blessed with the response I am still getting, especially from the younger generation for my character Ravan. I feel thrilled when my granddaughter shows me the love I receive on social media. When I come across so much love and affection from everyone, it takes me back in time to...right from my first ever scene in the show until the last shot."
A nostalgic Arvind added, "Watching each scene right from the Sita Haran to my make-up, hair, costume and every detail of my character, makes me feel honoured and blessed to have worked with the most dedicated and disciplined team of producer, directors, artistes, technicians and everyone who helped make this show."
In an earlier interview, Ramayan's Sita Dipika Chikhlia had expressed her wish of getting honoured with a Padma award for her performance in the show. "Everyone started living in real life to drown him in his character. Viewers started thinking of artists as God, so all of us artists never did any such work for money, so that the audience wouldn't get emotionally hurt. Today, I want to say that I did not get any National Award, nor any State Award, nor any Padma Award and the fees for working in Ramayana," she had said.
Image source: asianet