Ramayan's 'Ram' Arun Govil And 'Sita' Dipika Chikhlia Remember Their Co-Star, The Late Arvind Trivedi
Arun Govil and Dipika Chikhlia mourn the demise of their Ramayan co-star Arvind Trivedi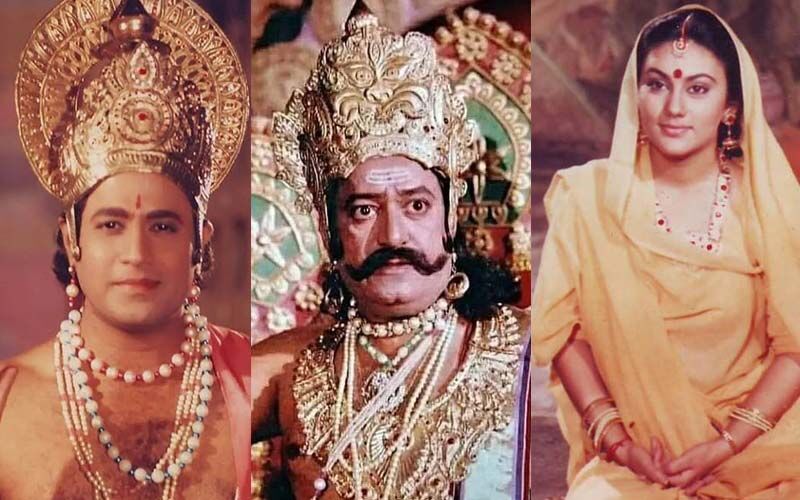 Television's Ravan, veteran actor Arvind Trivedi passed away on October 5 at the age of 82 due to a heart attack. He was known for playing the role of the demon king in Ramanand Sagar's 1987 show, Ramayan. Arun Govil, who is known for the portrayal of Ram in the show, condoled Trivedi's sad demise. The actor revealed, "I woke up to the news of my dear colleague Arvind Trivedi passing away last night. I had a chat with him around 10 days back and he was not keeping well. He did not have any serious illness, he was suffering from age-related issues."
Arun Govil shared that he regrets not being able to attend Arvind Trivedi's funeral and added, "It was late and I regret not attending his funeral this morning. I feel a deep void because I worked with him for many years in Umbergaon and he was a good friend, co-actor and we spent a lot of time working together."
Remembering his beloved co-star, Arun Govil added, "Ram and Ravan were two strong characters in Ramayan along with Sita, but there was no competition or rivalry between us. He was a thorough gentleman, a professional and a fine actor. He was very good at what he did and we never had any differences or issues. It was a great experience working with him. I remember we used to eat together and then go for a walk in Umbergaon. I remember him as a Shiv bhakt and a simple man."
On the other hand, Dipika Chikhlia, who is known for playing the role of Goddess Sita, remembered Arvind Trivedi and shared that he was a very nice person, who went out of his way to help everyone. She revealed that the late actor was very professional and a very grounded human being.
The senior actress recalled shooting of the iconic 'Sita apaharan' scene with him and shared, "During the Sita apaharan scene, he was pulling me, my hair was getting pulled. He was actually feeling bad about it and it was very unusual as an actor. He is a Gujarati and he kept asking me, 'Aapko laga toh nahin'."
She added, "I would tell him that I am fine and not to worry. But as per the scene's requirements, he was told that he has to pull me in order to make it look real. He was caught between not trying to hurt me and trying to give his best. And I remember he apologised in front of the media and others for the 'sita apaharan' scene. He was a very religious person and he didn't feel nice about the scene. He was a huge Shiv bhakt. He was genuinely a good person and a good human being."
The late Arvind Trivedi's other works include TV series Vikram Aur Betaal (1985) and the 1998 Gujarati feature film Desh Re Joya Dada Pardesh Joya, which were also huge hits.
Image Source: Instagram/narayan_tv/siyaram_lover