Rashami Desai Reveals Devoleena Bhattacharjee's Weakness: 'She Is Short-Tempered'- EXCLUSIVE
When we brought the two besties- Rashami Desai and Devoleena Bhattacharjee together for a video chat recently, a lot transpired- out of which was this section, where both revealed each other's weak points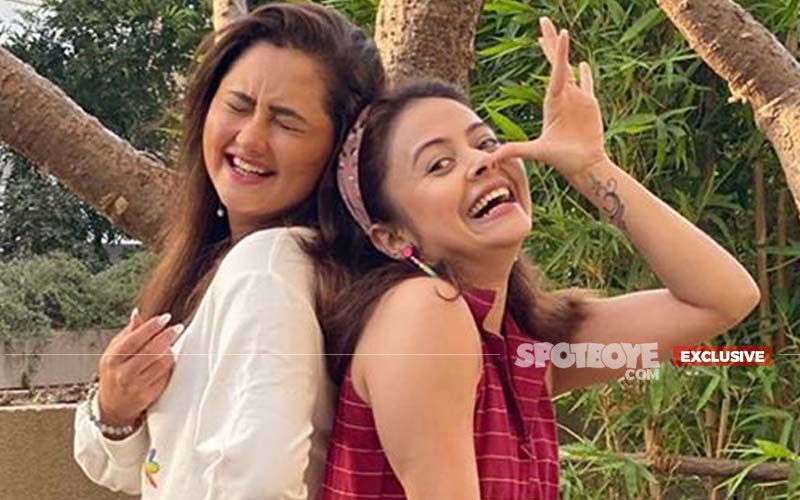 Friends can be the guiding force in your life- they can make and break you. And a true friend will always tell you the weaknesses you possess, besides encouraging you for you strengths. That's why when we met TV world's new best friends- Rashami Desai and Devoleena Bhattacharjee for a video chat, we took the opportunity to grill them and their friendship.
Amidst our really interesting and candid conversation, we asked Rashami and Devoleena to spell out each other's weaknesses. While Devoleena confidently, said, "Yeh toh woh araam se bahut saari bata degi," Rashami took a bit of softer route in pointing it out, and later digressed to her own weak points. Watch the video below (from 16:41):
Rashami answered first and said, "She is a bit short-tempered. But that actually also works in her favour a lot of times. I have a habit of giving myself waiting-time. So we balance it out well between us."
And here's what Devoleena said, "Usse jab bura lagta hai ya kisi se naraaz hai, toh woh sunti hai, phir bahut time ke baad react karti hai ya kayin baatr nahi bhi karti hai. Toh main usko hamesha bolti hun- 'Please react.' You need to vent and feel good. Kyunki jo hum bol nahi paate, woh humein bother karta hai hamesha andar hi andar. You feel happy, be expressive."
Well, so that was Rashami and Devoleena revealing each other's weak points. There was a whole lot of fun and entertainment in the chat besides this too. So, watch the full video to know more about these two besties.


Image Source:- instagram /imrashamidesai