Renee Dhyani: 'I Have Seen Actors Wear Makeup In Fitness Videos; I Don't Want To Show My Followers A Fake World'- EXCLUSIVE
Renee Dhayani reveals her fitness journey and also how she wants to influence her followers in the right way and not show them a fake world like some celebrities do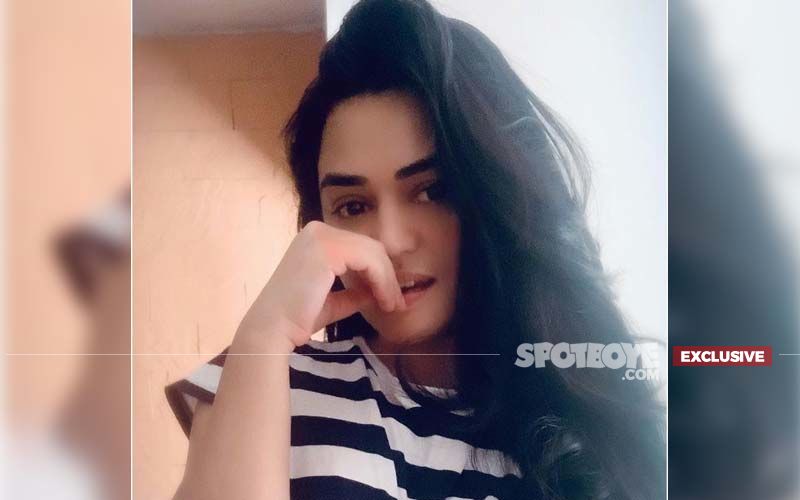 Renee Dhyani, who we saw in television shows like Kasam Tere Pyaar Ki and Yeh Teri Galiyan, is busy with her fitness regime. The actress is also sharing her workout videos on social media and trying to motivate people towards fitness.
Talking to us, Renee said, "After leaving my show Yeh Teri Galiyan, I felt I needed to work on my body. So, I started working out. When I did that I could see the results. I started getting a level of confidence in myself. Workout is something that gives you happiness. After spending your 4-5 hours you feel that you have done something productive today. While my fitness journey was going smoothly, COVID-19 happened and things got shut. And then I had a small corner at my place which I turned into a gym and brought instruments at home." Also read:
Bigg Boss 8 Fame Renee Dhyani On Finding Love Again: 'Want To Keep My Relationship Low Profile This Time'- EXCLUSIVE
The actress confessed it was her workout sessions that helped her to stay mentally positive in the ongoing pandemic, "The whole pandemic was very tough for actors like us. We were struggling a lot with our mental health. And I think my workout really helped me. We actors are artists till the time we have work in hand. If we are not working we have an empty head. And as we all know that there were a lot of actors who got affected mentally and a few also committed suicide because of this. But I would say it was my workout regime which saved me from going through that phase as it helped me to concentrate on better things and work harder on myself."

She went on saying, "This pandemic shook me equally. There were a lot of things that I had planned but it all went on hold. After I lost weight, a lot of projects that I had finalized went away. They said you lost weight now you are not fitting in with the character's demand. Earlier I used to lose out on projects because of my weight and my broader face. I am a Pahadi and because of my cheekbones, I used to look even healthier from my front on the camera. And now they have this to say."
However, Renee who has lost around 10 kgs wants to influence more people towards fitness. The actress says, "Recently on International Yoga Day, I saw a lot of people posting pictures doing Yoga and wishing their followers. Amongst which a lot many have not shared a single photo or a video doing that whole year. I have also seen a lot of actors posting their fitness videos wearing makeup on Instagram. Putting lipstick and eyeliners in their early morning workouts. I feel as celebrities it's our duty to influence the people in the right way. Showing them a fake world is not right. I myself follow some very good influencers on social media who are not famous but they are really doing a good job."
Image source: Instagram/reneedhyanz