Roadies 18: Arushi Chawla REACTS To Kevin Almasifar's Uncontrollably VIOLENT Behaviour During A Task: 'Preferred Being Evicted Than This Win
Arushi Chawla is upset and disappointed with Kevin Almasifar for his aggressive behaviour during rugby task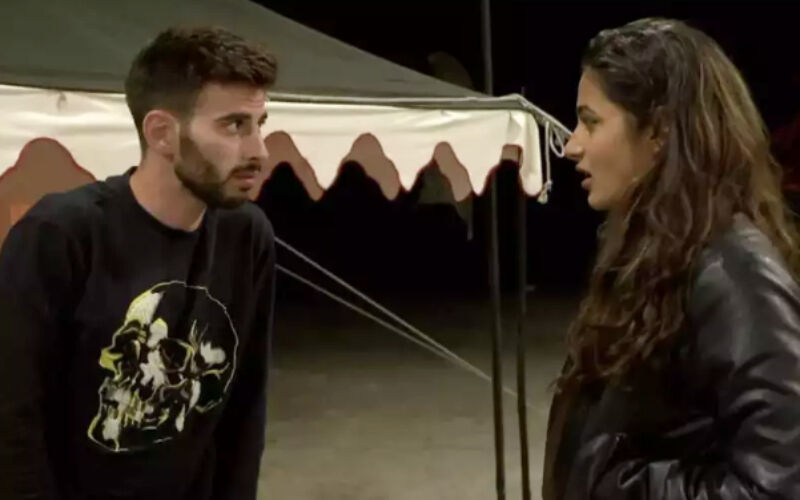 Sonu Sood- hosted popular reality show 'Roadies 18' has been grabbing eyeballs since its announcement. Be it contestants' ugly fights or their brewing romance, the show has been making headlines for multiple reasons. In the latest episode, we saw Kevin Almasifar's 'good friend' Arushi Chawla reacted to his aggressive and violent behaviour during a task. She expressed her disappointment over him for losing his calm and getting uncontrollably violent during the rugby task. An upset Arushi stated that she would've preferred to get evicted than this win'.
Post winning the task, Arushi had a conversation with Kevin and told him that the team had so many disputes whereas the opposite team played so calmly by standing united. But Kevin failed to understand why she was crying and what she was upset about? He asked Arushi if she was upset because of his aggression and to this, Arushi said that he knows what was bothering her.
While accepting his mistake, Kevin then apologized to her and promised her that he will work on his aggression. Kevin also pointed out that he lost his calm and got aggressive because he did not want his team to lose in the task, especially after his friend Sapna Malik got voted out. If they lost, Arushi would have been evicted and he was just trying to save her.
Hearing this, Arushi got angry and stated she would prefer being voted out than winning through aggression.
MTV's popular adventure-based reality show premiered last weekend. The concept and format of the show has been changed with both ex-Roadies and new Roadies coming together. The ex-contestants are paired up with a new Roadie and perform the task and are divided into two groups- Team Loyalty and Team Brown Munde. Ranvijay Singha, who was associated with Roadies for nearly 18 years, has been replaced by Sonu Sood.
Image Source: Instagram