Roadies 19: Prince Narula-Rhea Chakraborty Engage In Heated Argument During Auditions In Indore! Actress Roars 'Awaaz Niche'-WATCH
Rhea Chakraborty in an attempt to assert her authority, requested Prince to lower his voice while speaking to her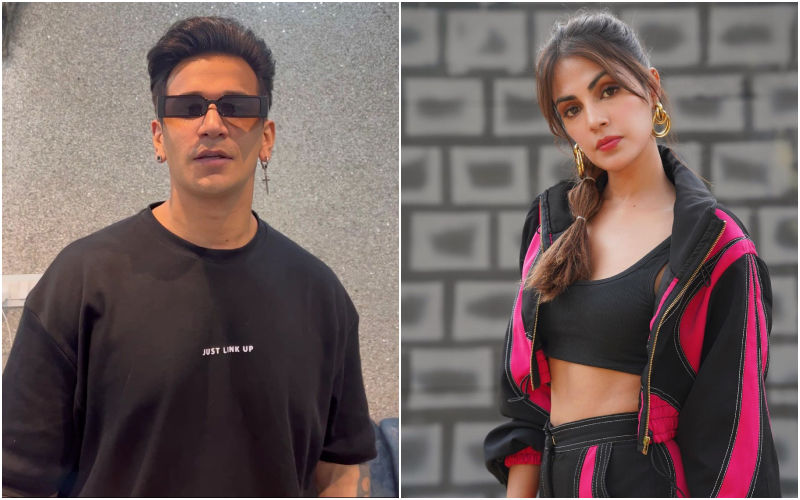 Roadies 19 has been grabbing headlines for its exhilarating episodes. Gautam Gulati and Rhea Chakraborty's debut as gang leaders in the latest season of the popular reality show added to the excitement, giving a fresh dose of entertainment. The release of the new promo has left netizens eagerly anticipating the upcoming episode.

However, the two once again got into a heated argument and fans couldn't help but get their popcorn out to enjoy the argument. In the recently unveiled promo, tensions reached a boiling point resulting in a heated exchange between Prince Narula and Rhea Chakraborty during the auditions held in Indore.
Rhea, in an attempt to assert her authority, requested Prince to lower his voice while speaking to her.
Prince who had selected an abundance of contestants for his gang, faced the daunting task of choosing the top 10 to proceed further, he found himself overwhelmed and succumbed to panic.
This sparked a verbal clash between Prince and Rhea, with Prince dismissing Rhea's abilities, stating, "ise toh khud hi kuch nahi pata" (she herself doesn't know anything).

To which the actress seemed infuriated by his comment and she snapped back demanding that he kept his voice down. She also asserted "Awaaz Niche. Why do you always get personal with others? We know ourselves well enough, and you don't need to tell me if I know myself or not."
Prince, who refused to back down, unleashed his fury, retorting, "I'll say what I want. Why do you have to take things personally? Lemme do what I want to."
The heated exchange was intervened by Sonu Sood, the show's host, and he attempted to restore peace by urging them to proceed with the episode, but the two gang leaders turned a deaf ear, persisting in their heated exchange of words.
The auditions in Delhi, Pune and Indore have finally concluded and each gang leader has chosen their respective contestants. While Gautam and Rhea are still in the process of finalizing their teams of 10, Prince has already amassed 13 members under his wing.
Image Source: Instagram