Rohit Roy On His 22nd Wedding Anniversary With Manasi Joshi Roy: I Have Made My Fair Share Of Mistakes In Our Relationship But She Is Always The Right One- EXCLUSIVE
As Rohit Roy and Manasi Joshi Roy complete 22 years of their marriage today, the actor shares how they plan to celebrate it and what makes a marriage work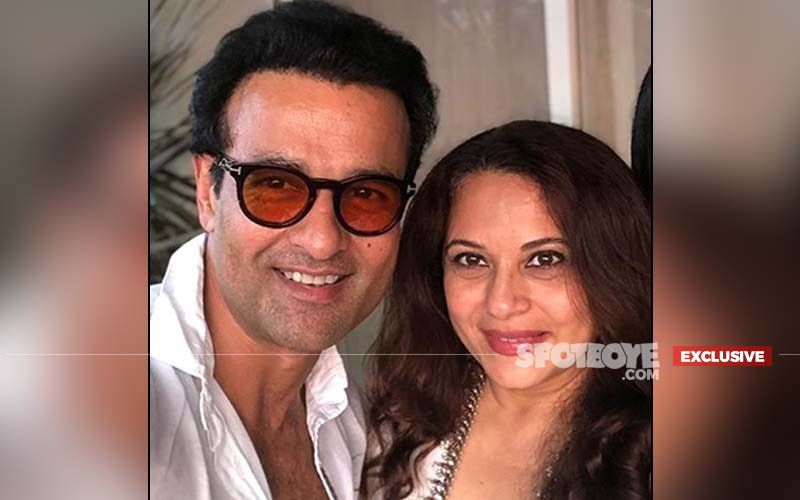 Rohit Roy and Manasi Joshi Roy have been one of those showbiz couples who have been together even before they became famous in their fields. Today marks their 22nd wedding anniversary, and Rohit is over the moon. "I am very proud that these 22 years have been more happy than sad. We've had our own turmoil over the years, but we faced and overcame them together. It's 22 years of marriage and seven years of dating, so I complete 29 years of knowing Manasi and she finishes 29 years of tolerating me today," he laughs.


Since it's a special day, ask Rohit if he has planned anything special for his actor-wife, and he responds, "In our relationship, right from the beginning, she is the one who plans, and I am the one who executes or give in to her execution," he informs, sharing details of Manasi's plans. "She has planned a small getaway today. Obviously, we are not travelling much, so we will travel two km from our house and check into the Marriott. We will spend the day there and our daughter will join us there for lunch, while me and Mansi will spend the day there and try to be romantic, as that's what people do on anniversaries," he blushes.


Talking about their relationship, Rohit insists that Manasi is "the better one", while he is "the more difficult one" to live with. "I have made my fair share of mistakes in our relationship but she is always the right one. As an actor, I feel you have certain quirks and when I use that argument, she replies that even though she is an actor, she doesn't, and I never have an answer to that. So, I always tell her that she is from another planet," he smiles.


Twenty-nine years together which include 22 years of marriage is a big deal in today's time when relationships crumble so easily. Ask Rohit what is the secret behind making a marriage work, and he shares, "With Manasi and I, we have had our fair share of struggle, but our intrinsic relationship is so strong that we have never entertained the thought that one day we might look at the opposite sides of the coin, ever. I say this with a lot of conviction because I feel today's youth gives up on a relationship too early. It's all about resilience. Marriage is about commitment and love is something that keeps fluctuating. But intrinsically if you are fond of your partner, love will always be around," he concludes.



Image Source: Instagram/manasijoshiroy