Rupali Ganguly AKA Anupamaa Takes Online Dance Classes, Furious Vanraj Breaks Her Ghungroo; Says He Won't Tolerate His Wife Dancing
In Rajan Shahi's Anupamaa, Rupali Ganguly, who plays the titular character on the show, decides to take online dance classes. Vanraj is furious and he breaks Anupamaa's ghungroo; however, this time she is not going to give up on her dreams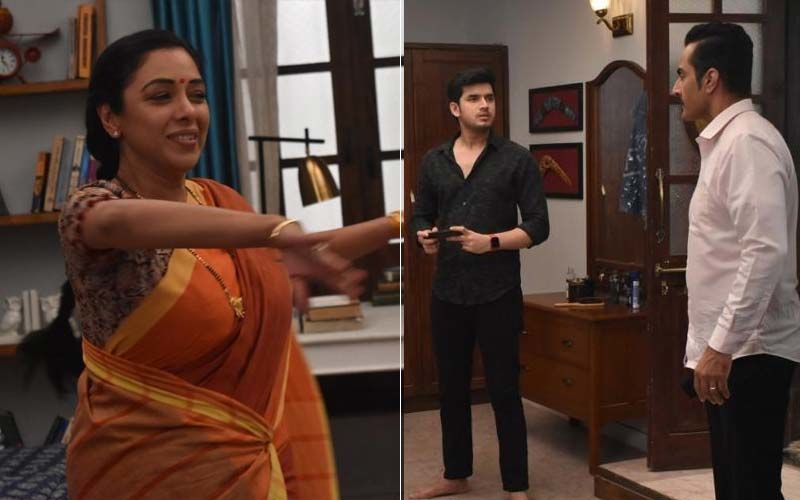 Rajan Shahi's "Anupamaa" is now focusing on the titular character's journey of finding and establishing herself. And though Rupali Ganguly aka Anupamaa had gone out of her comfort zone earlier too, when she started taking cooking classes at her daughter's school, this time it's different. This time she is not going to give up on her dreams, especially because of her husband Vanraj.
After she decided to take online dance classes, everyone was happy except Baa and Vanraj. Samar gifts her ghunghroo, and asks her to dance for herself. While she is dancing gracefully, Vanraj is angry as he can't find his daily use stuff. He barges in the room where Anupamaa was dancing and switches off the music system. He tells her that her place is in his feet and he won't tolerate his wife dancing. He tells her that she will have to do all his work on time, Anupamaa replies that all his work will be done, but by Jhilmil and not her. An angry Vanraj throws her ghungroo, and it breaks.
He must have thought that this would have affected Anupamaa negatively, but he was wrong. She picked up the pieces, fixed her ghunghroo, and even took dance classes. Though a few students left the class in the middle, Anupamaa is happy that she at least tried.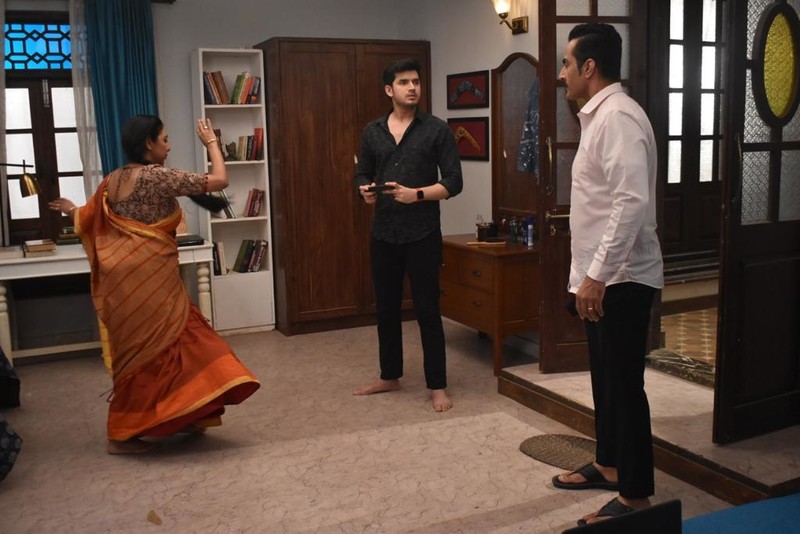 Now, how will Vanraj react to Anupamaa dancing again? Kavya has been trying to convince him to inform Baa and Babuji about their affair, and Vanraj says maybe it's time he did that. But what is going on in his mind. Is he really going to tell them about it, because he knows this will not just break his family, but nobody will ever support him in this? So what will he do now? He is trying his best to teach Anupamaa a lesson, but everything has come back to him attacking. What is his next plan? There is so much happening in the show these days, and every day you get to see Anupamaa getting stronger, and Vanraj facing defeat, which is quite exciting. So keep watching "Anupamaa" for more drama.
Produced by Rajan Shahi and his mother Deepa Shahi, "Anupamaa" features Rupali Ganguly, Sudhanshu Pandey, Madalsa Sharma, Paras Kalnawat, Aashish Mehrotra, Muskaan Bamne, Arvind Vaidya, Alpana Buch, Shekhar Shukla, Nidhi Shah and Anagha Bhosale.
ALSO READ: Rupali Ganguly's Anupamaa Co-Star Sudhanshu Pandey's Joke On Karva Chauth Goes Wrong; Fans Get Worried Thinking He Has Contracted Coronavirus
Image Source: PR