Sana Khaan Shares A Video Washing Clothes; Fans Flood Comments Section Asking 'Washing Machine Nahi Hai Kya'
Now that all of us have to do our daily chores on our own, TV actress Sana Khaan too is doing all the work at home. She recently posted a video of washing clothes and her fans trolled her for the same.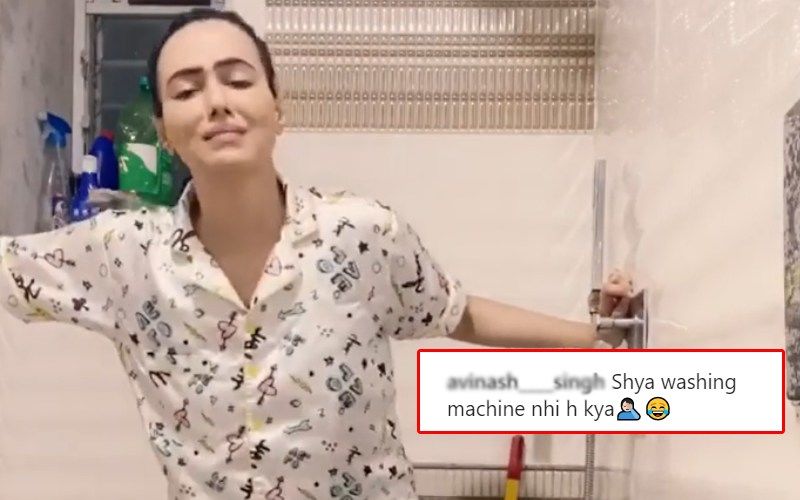 Quarantine diaries of all the celebrities are quite amusing. Be it TV stars or Bollywood celebs, all of them are super active on social media these days as they don't have much to do. While they are being active on social media, they are also doing their daily chores on their own. Thanks to the lockdown due to the Coronavirus outbreak, no maid or house help is available. Hence, stars have to do all the kaam. They are making it fun by sharing videos on social media. Recently, TV actress Sana Khaan shared a video of her washing dirty laundry and it left her fans in a split.
In the video, we see Sana making use of her feet to wash the dirty bedsheet. She has captioned this video as, "Go corona go Saara gussa yahan With tht slogan I removed ever bit of dirt outta tht sheet Btw I hv 2 washing machines n u all knw how." She appeared all exhausted and tired in the video as she put in a lot of hard work in washing clothes, but her fans had an important question to ask. Fans flooded her comments section asking her, "Washine machine nahi hai kya." Sana in her caption mentioned that she owns two washine machines, yet she is the one washing it on her own. Weird but okay!
Meanwhile, another TV star who had recently posted a video of washing clothes was Hina Khan. She had shared the video on Instagram with the caption, "Let's keep the spirit High #QuarantinedLife."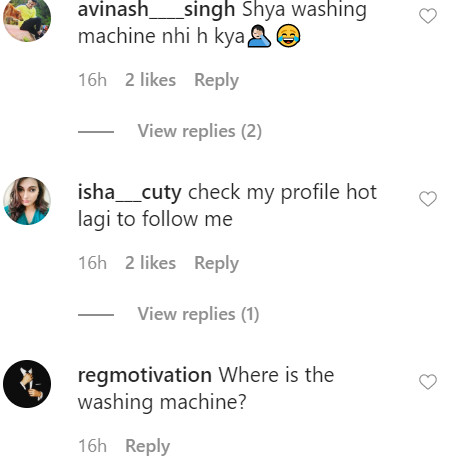 Image Source: Instagram/sanakhaan21