Shark Tank India 2: Anupam Mittal-Peyush Bansal Get Into Heated ARGUMENT Over A Pitch; Angry Netizens Ask 'Are We Watching Bigg Boss'
Anupam Mittal and Peyush Bansal get into a heated argument in the latest episode of Shark Tank India 2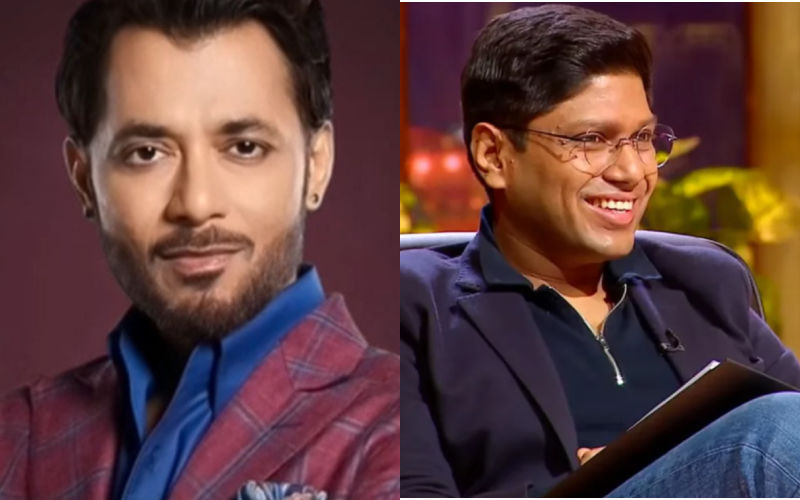 The second season of the popular business reality show 'Shark Tank India' seems to be high on the quotient of drama and entertainment. The show has been grabbing eyeballs owing to interesting pitches and of course Sharks arguing over pitches. In the recent episode, Anupam Mittal and Peyush Bansal indulged in heated arguments over a pitch by a visually challenged entrepreneur and things got so worse that they left the pitch after giving an offer. They even denied coming together on the deal.
It so happened that during the first pitch Vineet Saraiwala, a visually-challenged entrepreneur introduced his brand 'Atypical Advantage' which aims to help people with disabilities to get jobs in the most reputed organizations. After hearing his pitch, Peyush mentioned since Vineet has many investors in his company, he is keen to invest solo. On the other hand, Anupam joined hands with other sharks Namita Thapar and Aman Gupta to present an offer to him.
While Vineet suggested all four sharks come together, Peyush was against of keeping many investors/ advisors in his company. This miffed Anupam as he slammed him for trying to have the 'biggest' seat at the table by cutting their legs. This led to a war of words between Peyush and Anupam. Many netizens took to Twitter to express their reactions to their fight and asked if they are watching Bigg Boss. Some users even called it a smart trick of the makers to increase the TRP of the show. One netizen tweeted, "Am I watching Big boss or Shark tank, please help #SharkTankIndiaSeason2 #SharkTankIndia #sharktankorbigboss."
In the new promo released on social media, Namita was seen at loggerheads with Anupam as they got into a heated argument. Shark Tank India season 2 premiered on January 2 on Sony Entertainment Channel.