Shark Tank Just Got 'Sasta': Ashish Chanchlani's Impression Of Ashneer Grover Is Spot-on, THIS Spoof Episode Will Leave You in Splits-WATCH
Ashish Chanchlani impersonates Paneer Grover, founder of BharatDe, a parody of BharatPe founder Ashneer Grover to perfection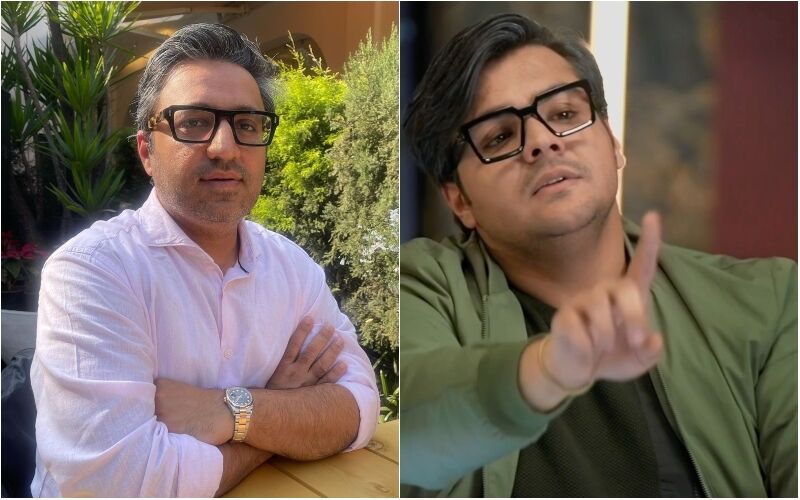 Shark Tank India just got 'Sasta' and fun with 'Paneer' Grover aka Ashish Chanchlani's spoof video of the reality TV show. The parody show features 'sharks' Paneer Grover (Ashneer Grover), Babita Papad (Namita Thapar), Chaman Gutka (Aman Gupta) and Uttapam Misal (Anupam Mittal) and it is currently a hit on YouTube with over 18 million views.

Chanchlani, who has over 27.7 million subscribers impersonates Paneer Grover, founder of BharatDe, a parody of BharatPe founder Ashneer Grover to perfection.
The entrepreneurs are seen pitching some ridiculous business ideas to the judges. One of the contestants, for instance, is a peon from Yale University. The actors do a decent job capturing the personalities of the Sharks, especially Paneer Grover who is an amped up version of Ashneer played by Chanchlani himself. There is also a reference to the famous Ashneer Grover meme with a line that goes: "Main tera doglapan nikalta hun".
"The way Ashish Chanchlani performed Ashneer's role throughout is absolutely appreciating very well done (sic)," one viewer wrote. "The fact that the site they mentioned is actually real shows how much attention to details has been given to this video. Hats off to you Ashish and the whole Team," said another.
The show features popular catchphrases and interactions from the original show that has been trending on social media for quite some time.
Aman Gupta's love for food, Ashneer Grover's infamous outbursts and Namita Thapar's "I'm out" featured on the parody view.
Chanchlani mimicry of the BharatPe co-founder's antics is spot-on and he is even seen dressed exactly like him. All other actors on the parody show dress like the reality show's judges as well.
The parody video is written by Ashish Chanchlani and it continues to be a major him which has found its way to the internet and social media.
Shark Tank India memes have flooded the internet over the last few months as the reality TV show concluded its first season.
The show featured three more sharks, apart from the ones Chanchlani has introduced on the show, in MamaEarth co-founder Ghazal Alagh, Sugar Cosmetics founder Vineeta Singh and Lenskart CEO Peyush Bansal.
Image Source: Instagram