Shilpa Shetty Is Stunned By Manoj Muntashir's 'Shudh Hindi'; Kapil Sharma Jokes 'Aapne Kisi Kavi Ko Kha Liya?'
India's Got Talent judges Shilpa Shetty, Badshah and Manoj Muntashir will soon make an appearance on The Kapil Sharma Show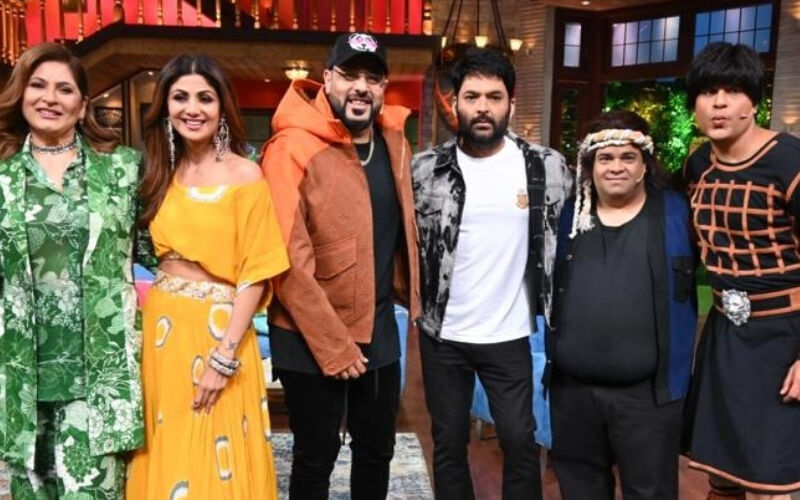 The Kapil Sharma Show will soon witness the appearance of India's Got Talent judges Shilpa Shetty, Badshah and Manoj Muntashir in the upcoming episode. Several promos of the episode have taken the internet by storm and now a particular video of Shilpa Shetty complaining about Manoj Muntashir's 'shudh hindi' has caught on to the trend. And the latest viral video will definitely leaved you in splits.

In the latest promo, Shilpa tells Manoj to tell everyone how he asks for a cup of tea. Manoj asking for a cup of tea leaves everyone confused. They all burst into laughter when Kapil responds saying, "Itni shudh Hindi kaise? Kissi kavi ko kha liya tha apne?" (How do you says pure Hindi? Did you eat a poet?) Everyone laughs.
Sony Tv shared the latest promo with the caption, "@manojmuntashir ji, aap jitni hindi istemaal karte hain, utni hindi mein bachhe 2 saal top kar lenge!" (The amount of pure Hindi you use, kids will top in 2 years).
Meanwhile, another promo featured Kapil Sharma joking that Shilpa was looking for talent on India's Got Talent but then she realised that the world's most talented person is somewhere else (hinting at himself).
Shilpa then roasts Kapil saying that though he is good at comedy, he has another talent as well. She asks the audience, "Jaante nahi hain aap uss talent ke baare mein?" When the audience responds with a no, she shares, "Arrey mind blowing tweet karte hain yeh."
The latest episode is going to be filled with a lot of funny gags, games and more.
Image Source: Instagram/