SHOCKING! Bigg Boss 15: 'Heartbroken' Karan Kundrra Breaks Into Tears After Tejasswi Prakash Backstabs Him During Ticket To Finale Task
Karan Kundrra is left heartbroken and shocked after Tejasswi Prakash chooses Nishant Bhat over him in a 'ticket to finale task'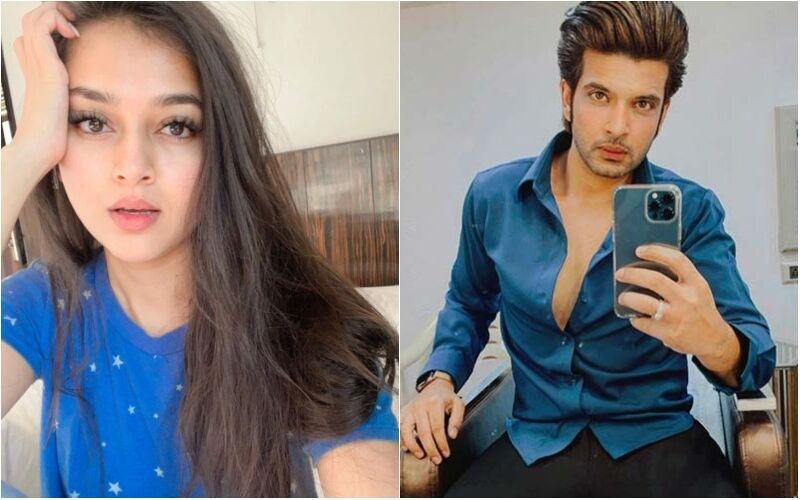 Karan Kundrra and Tejasswi Prakash have been quite vocal about their love and having feelings for each other on 'Bigg Boss 15'. The two often make headlines for their mushy romance in the house. So far in the game, we have seen Karan and Tejasswi supporting each other and standing united against housemates. However, in the recent task, Tejasswi leaves Karan heartbroken and shocked after she backstabs him. The actor broke into tears as he couldn't believe what Teja did to him.
In the upcoming episode, the Bigg Boss announces a task' ticket to finale' where the one who wins the task would get a direct entry to the finale. All the non-VIP contestants leave no stone unturned to give their best in the task. With the help of Karan, Tejasswi wins the first round of the task. Thus, she is to choose someone for some advantage. Surprisingly, she chooses Nishant Bhat over Karan Kundrra, leaving everyone shocked.
Karan is left all surprised and shocked. He fails to understand why Tejasswi did not choose him. The actor gets very upset over Teja for keeping someone above him. It seems like this would create a rift between Karan Kundrra and Tejasswi Prakash, who are adored by their fans for their chemistry in the house.
Image Source: Instagram/tejasswiprakash/kkundrra