SHOCKING! Debina Bonnerjee Reveals Her Baby Couldn't Breathe And Started Choking Due To COLD; Says, 'Kept Asking Gurmeet If She Is Breathing'
Debina Bonnerjee opened up about her baby's health condition during a YouTube live session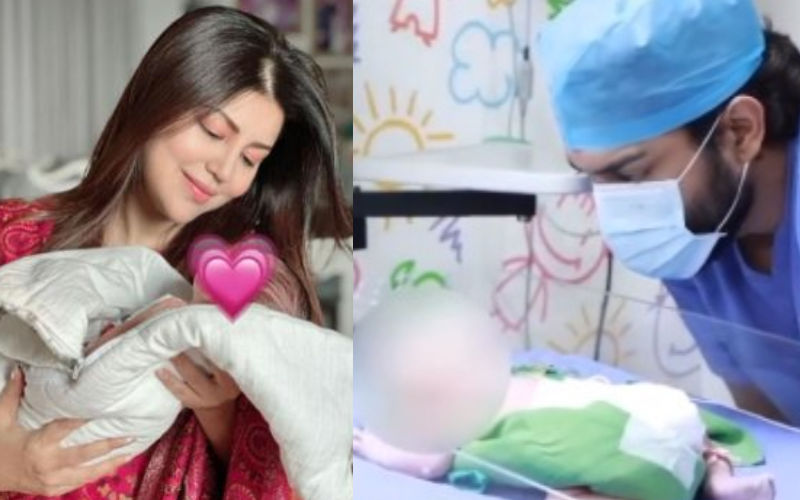 Television actors Debina Bonnerjee and Gurmeet Choudhary became proud parents to their second daughter on November 11. They baby was born premature and her health condition has always been a topic of concern for the new parents. The actress recently took to her social media handle to reveal a heart wrenching experience for the parents.
During a live session on YouTube, Debina bared her heart out and revealed that her youngest daughter recently started choking and was unable to breathe. When they took her to the hospital, the parents found out that her nose was blocked because of cold. She even went on to share that her oxygen level had dipped to 92. She went on to say that their trip back home from the hospital was very stressful for her as she kept check on her daughter's breathing. Quoted by Bollywood Shaadis, she said, "It was crazy. Kaise hum log ghar se hospital take ka safar kiya. It was really crazy. I kept asking Gurmeet, she is breathing na."
ALSO READ: Debina Bonnerjee On Quick Recovery After C-Section: You Have To Push Yourself Slightly
For the unversed, Debina Bonnerjee and Gurmeet Choudhary announced their second pregnancy three months after the birth of their firstborn, Lianna. They fell in love while working on Star Plus' Ramayan. They met each other during a talent show in Mumbai. Slowly, their friendship grew into something more. If reports are to be believed, the couple eloped and got married in 2006. But as they were young, they didn't inform their parents. One and a half years after officially marrying in 2011, the couple revealed their secret marriage.