Shocking! Geeta Kapur Reminisces Being Body Shamed During Dance India Dance Days; Recalls, 'Itne Gande Kism Ke Cheezein Aati Thi'
Geeta Kapur opens up about being body shamed by faceless and hateful trolls through fan mails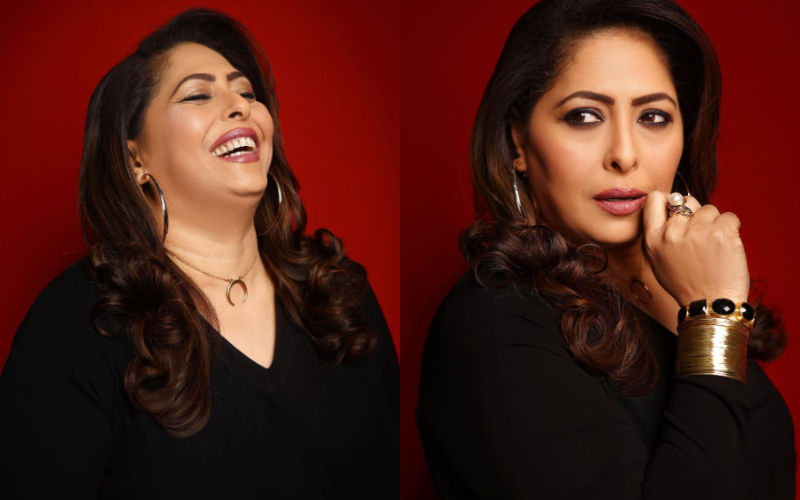 In this day and age of internet, celebrities being bullied by faceless trolls for anything and everything might be a normal occurrence, but back in the day it was rare. With no social media, fans uses to express themselves to their favourite stars through letters and gifts. Having said that, they also received hate mails criticising them for their performance. The lack of internet simply ensured that the trolls went unnoticed.
Recently, choreographer Geeta Kapur, who rose to fame by judging Dance India Dance and becoming Geeta Maa to all the contestants, opened up about receiving hate mails during the initial stages of the reality show. In an interaction with Maniesh Paul for his podcast, she shared how she was body shamed for being a judge on the show alongside Terence Lewis, who had good looks, and Remo D'Souza, who had a good personality. She reminisced that the mails brought down her moral.
Recalling that she used to get fan mails during those days, the 49-year-old choreographer said, "Mujhe itne gande aur waahiyat kism ke cheezein aati thi. Toh ek din, main bahut maayus thi. Ki yeh kya ho raha hai? Mera kaam koi kyu nahi dekh raha? Main do mardon ke beech mein baithi hun, apni jagah banane ki koshish kar rahi hun lekin koi yeh nahi dekh raha hai. Koi yeh nahi dekh raha hai ki mehnat main bhi kar rahi hun. Sab yeh keh rahe hain ki tumhara vahan pe kya kaam hai? Moti. Bhains ho gayi ho. Obviously, Terrence was a good-looking guy and Remo had like a personality to look forward to and everybody was like 'tum vahan pe kyu?' (I used to receive such nasty fan mails. It really made me upset. I started to wonder what is happening to me. I questioned why no one is looking at my work. Working between two men, trying to make my own place was not easy. No one is seeing the hard work that I am doing. Why is everyone asking why do I belong here? Fat. You look like a buffalo. Obviously, Terrence was a good-looking guy and Remo had like a personality to look forward to and everybody was like 'why are you here?')"
She went on to share how one of her team members opened her eyes and made her realise that these comments are just that and shouldn't interfere with her work. Geeta further added, "I was like I don't care what they say. Who are these people who are hiding their faces and commenting? Are they in my place? Are they earning for me? No Are they running my household? No. So do they matter? No. And that was the day, and today."
Image Source: Instagram