SHOCKING TWIST! Anupamaa SPOILER: Did Kavya Push Vanraj Off The Cliff, Reason Behind Accident Of Anuj?
In the upcoming episode, the truth will unfold about Anuj and Vanraj's accident and Kavya will be exposed if she has pushed Vanraj off the cliff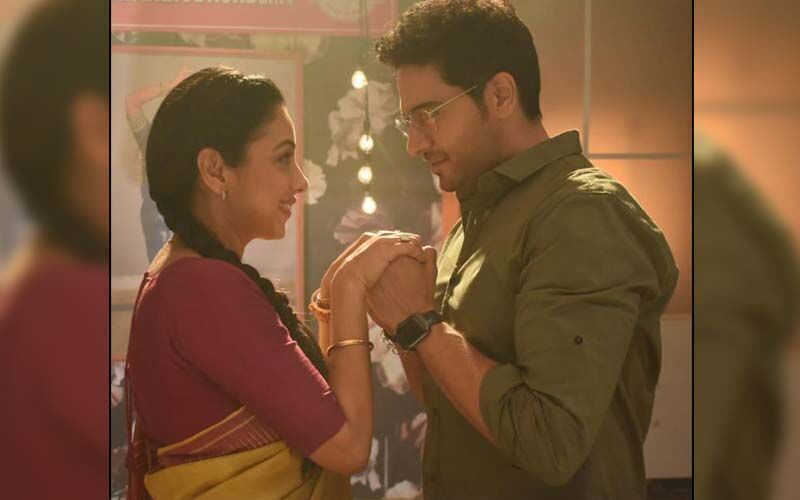 Anupamaa has been topping the TRP chart ever since it premiered on Star Plus. The titular character Anupamaa has garnered adulation. The daily soap has a loyal audience who does not even miss a single episode and even watch it on repeat.
As per the current narrative, Anupamaa has decided to not visit Shah's house as Pakhi had insulted her. On the other hand, Shah and Kapadia celebrate Rakhi together at Kapadia's house. In the last episode, Anuj and Vanraj met with an accident that will change Anupamaa's fate forever.
In the upcoming episode, Anupamaa will soon find out about the accident and will go in search of Anuj with Toshu, Samarm Bapuji, and GK, but their attempts will fail. Post this drama, Anuj will be shown bedridden in the Rajan Shahi show. Interestingly Kavya, who recently had a change of heart, will once again embrace the dark side. During the fight between Anuj and Vanraj Kavya will be questioned by Ankush and Barkha. They'll be shocked to know that Kavya was aware of the turbulent relationship between them.
Meanwhile, Anupamaa will quiz Kavya to spill the truth, and the latter will confess that she followed Anuj And Vanraj to the cliff where they both were fighting.
The forthcoming episode will revolve around whether Kavya is involved in the whole scenario or not. Many questions will arise regarding the accident. Is she the one who pushed Vanraj off the cliff? Did Anuj sacrifice his life to save Vanraj? On the other hand, Kavya will be in a dilemma to confess the truth.
All the questions will be answered in the episodes as the plot move further. But one thing is guaranteed the upcoming episodes await twist, turns and high-voltage drama.
Image Source: SpotboyE