SHOCKING TWIST! Anupamaa SPOILER: Vanraj And Barkha Make An Evil Plan Against Anuj And Anu For Adopting A Daughter
Vanraj and Barkha plan something evil against Anuj and Anupamaa for adopting a daughter in the upcoming episodes of Anupamaa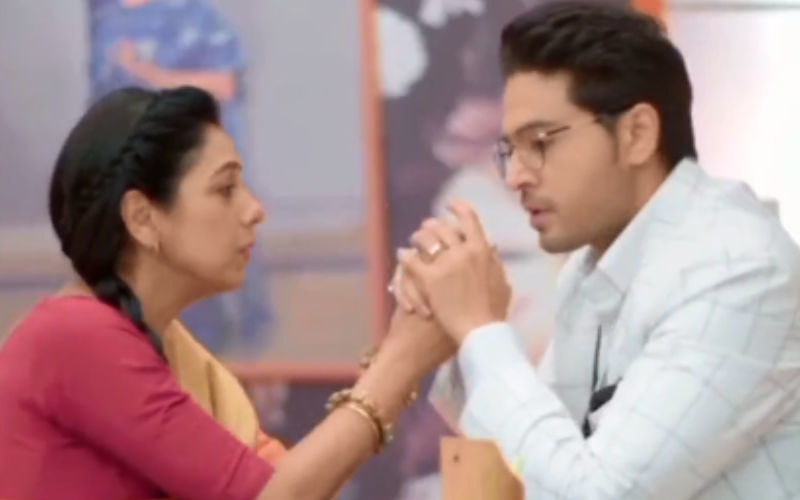 Anupamaa has been topping the TRP chart ever since it premiered on Star Plus. The titular character Anupamaa has become a household name. The daily soap has a loyal audience who does not even miss a single episode and even watch it on repeat. In the recent episodes, we have seen Anupamaa got married to her love Anuj and she survives with issues of the Kapadia and Shah families.
In the current episode, Anupamaa learns about the scam in the office account and gets shocked knowing the person behind the scam is from her family. On the other hand, Anuj gets injured in Anupamaa's dance academy with the glass door falling on his head. Anu gets scared seeing Anuj injured and in panic, she calls Vanraj for help. Meanwhile, Vanraj is angry with Pakhi after learning that she secretly meets Adik. Vanraj decides to send Pakhi away from the city, but Anupamaa and Kavya are not in his support. Also, Anuj gets to know that now they (Anuj and Anupamaa) can adopt Anu.
In the upcoming episode, Anuj is excited to share this good news with Anupamaa but instead decides to surprise her. Both of them discuss adopting Anu, and Anuj warns Anupamaa to hide this from their family.
Anuj secretly goes to Mumbai to get Anu home. Anupamaa will get shocked to see Anu and will prepare for her grand welcome. She will shower all the love on her. Soon, Vanraj and Barkha learn about the Anuj and Anupamaa adopting a daughter. The two of them will get shocked and will make an evil plan to destroy everything. Barkha feels that if they adopt a daughter she will not be able to grab Anuj's property.
What will happen next? Stay tuned to watch the serial.
Image Source: SpotboyE