Shweta Tiwari Blocks Estranged Husband Abhinav Kohli On WhatsApp?, 'Want To Reconcile With Her At Least For The Sake Of Our Baby'
Shweta Tiwari's estranged husband Abhinav Kohli revealed that the actress isn't allowing him to meet their son Reyansh. She has even blocked him on WhatsApp. 'I'm not able to connect on video calls either', says the father.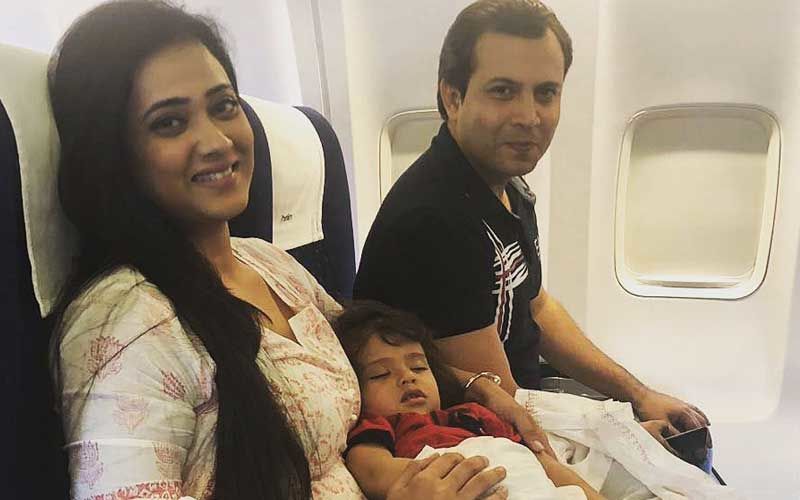 Shweta Tiwari's estranged husband Abhinav Kohli has been making some shocking revelations about the actress and her daughter Pala Tiwari. The duo separated last year after she leveled some serious allegations against him. But it was recently, when Kohli, revealed that 'they are not separated.' In his series Insta posts, Abhinav Kohli has been posting pictures with some interesting details about their family. Now, in his latest interview, Abhinav Kohli revealed that Mere Dad Ki Dulhan actress has blocked Abhinav on WhatsApp which is making it hard for him to meet their son Reyansh even via video calls.
During an exclusive chat with TellyChakkar, when Kohli was asked about the motive behind these many social media posts he said, "I want to reconcile with her at least for the sake of our baby. I know a single parent won't be able to provide the baby with proper atmosphere even he/she tries the level best. The separation will surely affect my baby's mind which I don't want at all. It has been a month that I haven't seen my son's face. I am longing to see him and hear his voice calling me 'papa'. Shweta has also blocked me from WhatsApp since a month. I've received a lot of hate from people, some of them also called me a person with mental disorder and psychological complications which has affected me a lot. My posts on social media is to give out my side of the story."
"I resorted to social media posts because Shweta has been claiming that we've been separated since a long time while in reality I was very much in touch and was taking full responsibility of our son just like any other father would do. Although, I don't want to do all this, I want to sort out things with her, but with no communication with my son and Shweta has left me with no option other than speaking on social media platforms. During the lockdown period, I acted responsible and refrained from meeting my son as per government's guidelines, I used to catch up with him via video calls. I was excited for the lockdown to be eased so that I can meet my son, hold his little hands but now Shweta is just not allowing me to meet him and now that she has blocked me on WhatsApp, I'm not able to connect on video calls either".
Images Source: instagram/abhinav.kohli024