Shweta Tiwari REVEALS How Daughter Palak Tiwari Reacted When She Saw Her Father Raja Chaudhary Beating And Harassing Her Mom
Shweta Tiwari had once revealed that her daughter Palak was only 12- years old when she saw her parents getting separated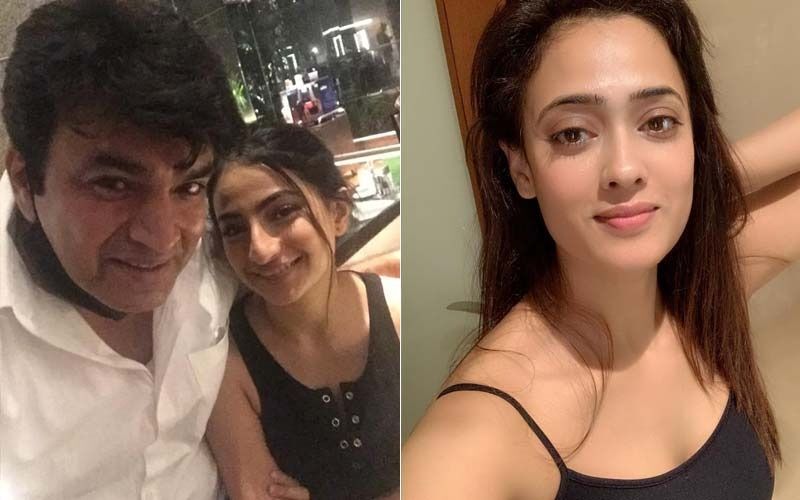 Popular Television actress Shweta Tiwari had gone through her a lot in her personal life. She suffered domestic abuse at the hands of her ex-husband, Raja Chaudhary. Her first marriage with Raja was a big failure and Shweta has been quite vocal about it in public. Her daughter Palak was reportedly just 12- years- old when he parents got separated. Shweta had once revealed Palak's reaction to seeing her father Raja beating and harassing her mom in front of her.
The actress also revealed that Raja Chaudhary chose property over their daughter Palak. She explained that during their divorce, they had made two proposals, either take a house, which will also be in the name of Palak or take a house that will be named after him and stay away from Palak. Raja chose the latter option to go away from their life.

Shweta mentioned that she 'bought Shanti for herself and for her daughter Palak. For the unversed, Shweta Tiwari and Raja Chaudhary got married in 1998 and welcomed their first child, daughter Palak in 2000. After 9 years of marriage, Shweta filed for divorce in 2007 after she complained of suffering domestic abuse. She later got married to her co-star Abhinav Kohli in 2013 but the duo separated in 2019. Shweta also has a son Reyansh from her second marriage with Abhinav.