Sidharth Shukla And Shehnaaz Gill's Fans Shower Them With Positivity Post 'HYPOCRITE SIDNAAZIANS' Trend Takes Twitter By Storm; Now It's 'Love You SidNaaz'
A while back, the fans of Bigg Boss 13 contestants Sidharth Shukla and Shehnaaz Gill were trending 'HYPOCRITE SIDNAAZIANS' but now, it's 'Love You SidNaaz' trend which is ruling the social media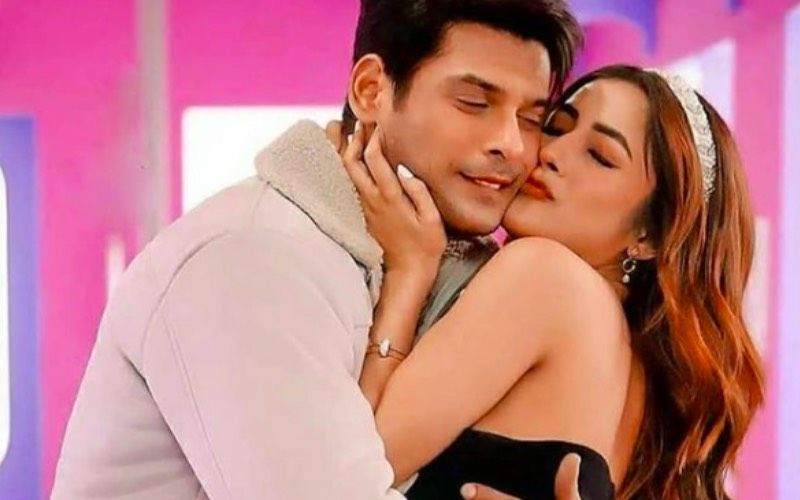 After witnessing actors Sidharth Shukla and Shehnaaz Gill together in the Bigg Boss 13 house, fans have started idolizing them and how! There has never been a day where their fans have not dedicated a trend for them on social media. Just like their popularity, their fandom is pretty huge. Knowing that they are loved and pampered by their fans, one can never imagine in their wildest dreams to start a negative trend around them. Apparently, something like this was seen a while back as 'HYPOCRITE SIDNAAZIANS trended on Twitter. But now, it is 'Love You SidNaaz' trend which is ruling the social media, as fans are showering them with love and positivity.
Among many, a fan wrote, "Thank you for teaching us to always let go the negativity and concentrate only on positive things!! "Love You SidNaaz" @sidharth_shukla @ishehnaaz_gill" while another one commented, "Just look at them They're so adorable. How can someone dislike them, i can't understand. They're so happy together that they never before. Love You SidNaaz" There was one more who stated that they deserve love and only love and nothing else.
"The kind of people @sidharth_shukla & @ishehnaaz_gill are , they deserve nothing but LOVE , so much so that they're not able to handle it all, so much so that their hearts are always full, so much so that all what they see is THAT! LOVE AND ONLY LOVE "Love You SidNaaz" the tweet read.
The kind of people @sidharth_shukla & @ishehnaaz_gill are , they deserve nothing but LOVE , so much so that they're not able to handle it all, so much so that their hearts are always full ,so much so that all what they see is THAT!
LOVE AND ONLY LOVE ❤

"Love You SidNaaz" pic.twitter.com/7B4EJ3oeBV

— G. 💛 (@gauri_budhiraja) January 11, 2021
Don't waste your time with explanations: people only hear what they want to hear. @sidharth_shukla @ishehnaaz_gill
.
.
We #SidNaaz fam know well. @OfficialSidNaaz
.
.
Love You SidNaaz

— 🅻🆄🅲🆈🇰🇼 Dσɳ'ƚ Dιʂƈɾιɱιɳαƚҽ 🤝& Sƚαყ Bʅҽʂʂҽԃ🤗 (@Lucy_Kuwait) January 11, 2021
This enough for everyone , so please focus on positivity and live life Peace fully !! @ishehnaaz_gill @sidharth_shukla always set the example of true idol , who never support the negativity and who always stand with the fans sry they treat us like family !!
" love You SidNaaz " pic.twitter.com/Hz8cWu8snf

— Bhargav ( Sid❤️🖤 ) (@BhARgAV4441) January 11, 2021
You earned the love & respect of millions of fans, well wishers, genuine supporters who will never leave ur side.

May God fulfill all ur wishes, May every project be a success, and May God bless u with health & wealth.

" Love You SidNaaz "@sidharth_shukla @ishehnaaz_gill

— SidNaaz FC (@OfficialSidNaaz) January 11, 2021
Image source: Instagram/ sidnaaz250